Easy and Affordable Thanksgiving Home Decoration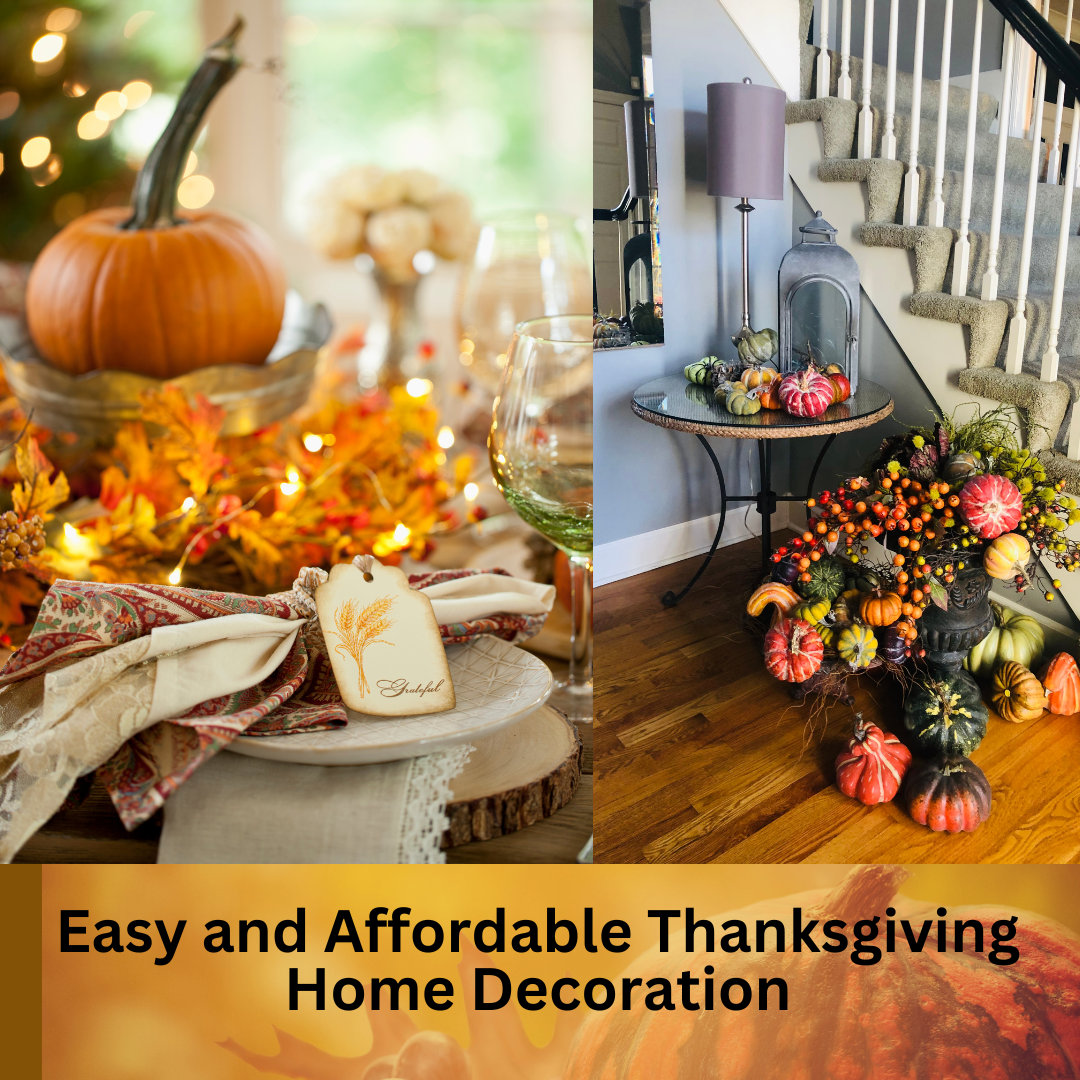 Thanksgiving is a meaningful holiday celebrated with friends and loved ones and we look forward to decorating our home for this joyous celebration. This year has been a year of healing, restoration, and blessing to our nation, and it is only fitting to celebrate Thanksgiving Day as festive as possible.
Below are our easy, trouble-free decoration tips for Thanksgiving Day 2022.
Outdoor Dining
Thanksgiving Day is always celebrated with food and serving your sumptuous Thanksgiving dinner outdoors is just perfect during a cool and relaxing Autumn evening. You can turn your outdoors into a magical place for this holiday by hanging string lights, putting up solar lights on your walkways leading to the dining table, lighting your outdoor firepit, decorating your outdoor dining table with beautiful candelabras and candles, pumpkins and other Autumn-theme decor is also a must-have.
Check out our beautiful and amazing outdoor furniture sets that you will love for your outdoor spaces: https://daisys-choice.com/collections/outdoor-patio-furniture 
DIY Decor
If you are on the creative side and enjoy crafting and doing DIY home decorations, Thanksgiving Day is probably one of your favorite holidays. There are a lot of crafting supplies available at craft stores like: 
There are online websites and apps that you can use to help you put your vision of a beautiful Thanksgiving home decoration to life. Pinterest, Instagram, home decorating blogs, and TikTok are good sources thanks to modern technology. 
Display Family Photos
Family photos are one of the best items to display for special occasions like Thanksgiving Day especially if family and friends are expected to come over. Use Autumn themed picture frames and hang them on the wall or arrange them on a nice console, or buffet table. These family photos will be good conversation pieces while waiting for the food to be served or while awaiting other guests. Family photos on display also showcase the bond, unity, and happy moments of a family.
Plaid
Plaid is a classic and timeless theme for Autumn and Thanksgiving decorations. Bring out your favorite plaid throw pillows, couch covers, table runners, and placemats, and let them be the perfect Thanksgiving décor.
Wreath
Fall wreaths made of dried maple leaves, twigs, and acorns will look lovely on your doors practically anywhere this Thanksgiving Day.  Wreaths are great decor all year round on every holiday and occasion and earth-tone colors like orange, brown, and dark green will elevate the Fall atmosphere of your homes this Thanksgiving.
Fall Centerpieces
Pumpkins, acorns, and plaid are some of the beautiful centerpieces that you can proudly display on your dining table, console table, coffee table, or center table. They are easy to find, affordable, and timeless décor pieces.
Rustic Vases
Rustic vases with dried foliage and flowers are a great decor statement for Thanksgiving. Accentuate them with seasonal Fall flowers like daisies and mums for that extra liveliness. Fall theme decor doesn't have to be always dull and lacking in color. 
Thanksgiving Banners
📷  https://bebraveandbloom.com/thanksgiving-crafts-banner/ 
Banners made of burlap on your porch, terrace, or veranda or in your dining area are a cute statement piece for your Thanksgiving decoration. 
Make Your Home Smell Great
Complete your home decoration for Thanksgiving Day with a bang by making sure that your home smells amazing. You may opt to buy and use diffusers, essential oils, or home sprays or opt to naturally make your home smell great by simmering your Fall pot.
Check out some easy and affordable ways to make your home smell great here: 
https://daisys-choice.com/blogs/news/how-to-make-your-home-smell-great-this-fall