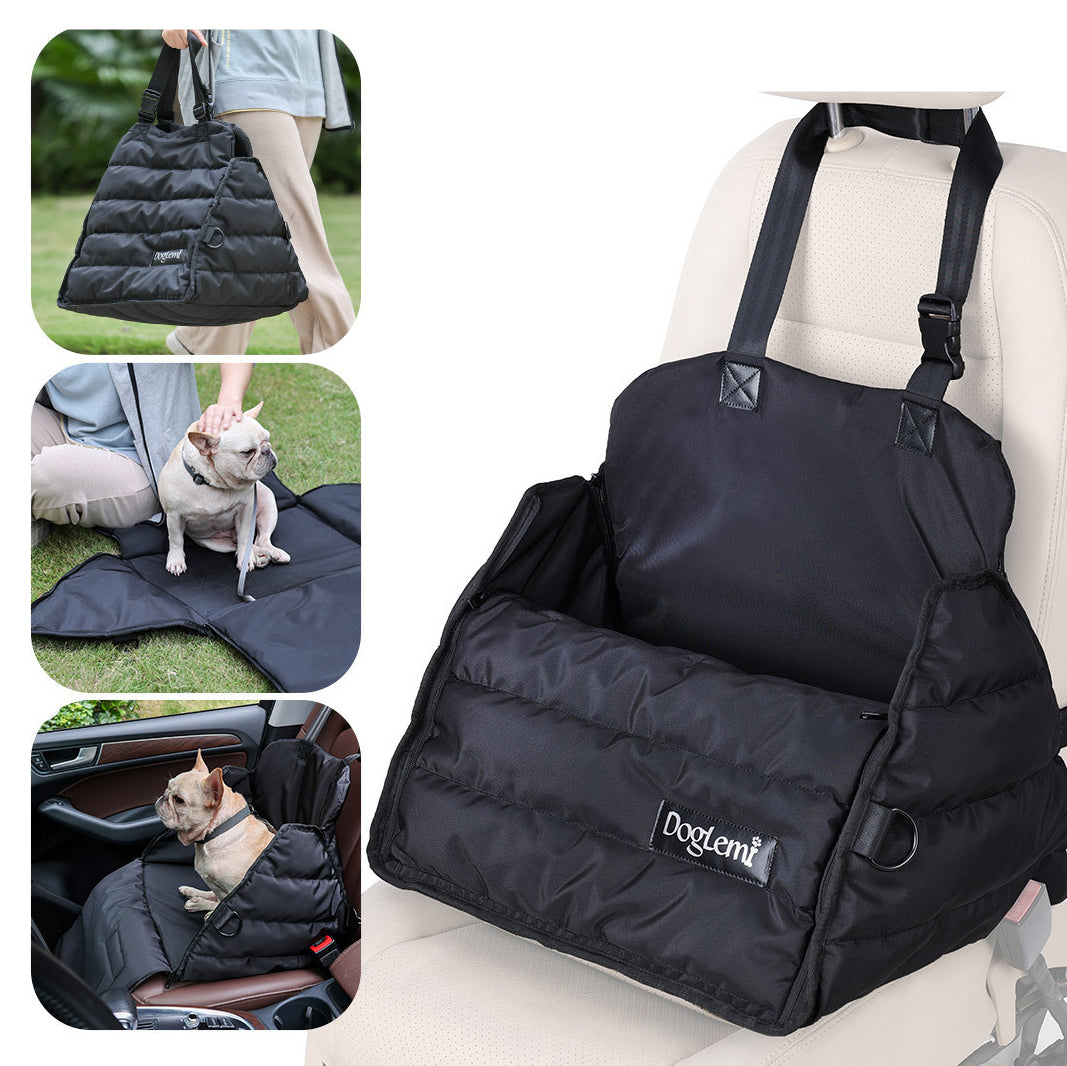 Multi-functional Dog Padded Car Seat
Introducing our Multi-functional Dog Padded Car Seat, the ultimate travel companion for your furry friend. This versatile car bag serves multiple purposes, ensuring your pet's safety, comfort, and convenience on the road.
Product Features:
Safety Car Seat: This car seat provides a secure and designated space for your dog during car rides. It includes a clip-on strap for attaching to a front seat, ensuring your pup's safety while you drive.

Travel Bed: Unzip the bag to reveal a comfortable mat that your dog can enjoy during family camping trips or outdoor adventures. It's a cozy spot for your pet to relax and rest.

Portable Dog House: With its unique design, this bag can transform into a portable dog house, offering your pet a familiar and safe space wherever you go.

Easy to Clean: The bag's easy-clean polyester fabric can be wiped clean with a damp cloth, making it a convenient choice for pet owners.
Size Dimensions:
[Include the size dimensions as indicated in the product photo below.]
Ships Internationally:
Our Multi-functional Dog Padded Car Seat is available for international shipping, ensuring that pets around the world can enjoy its benefits.
Our Shipping normally takes between 5 to 7 business days.

During the current COVID-19 pandemic we may experience longer shipping times than normal. If your order is affected by this we will let you know as soon as we can about this.
We are also currently experiencing some stocking issues due to the global shipping issues. We apologize if we are unable to fulfil any orders due to this.

We use calculated shipping to work out our shipping costs. These will be presented at checkout. We have special discount rates being applied to keep your shipping cost as low as possible.