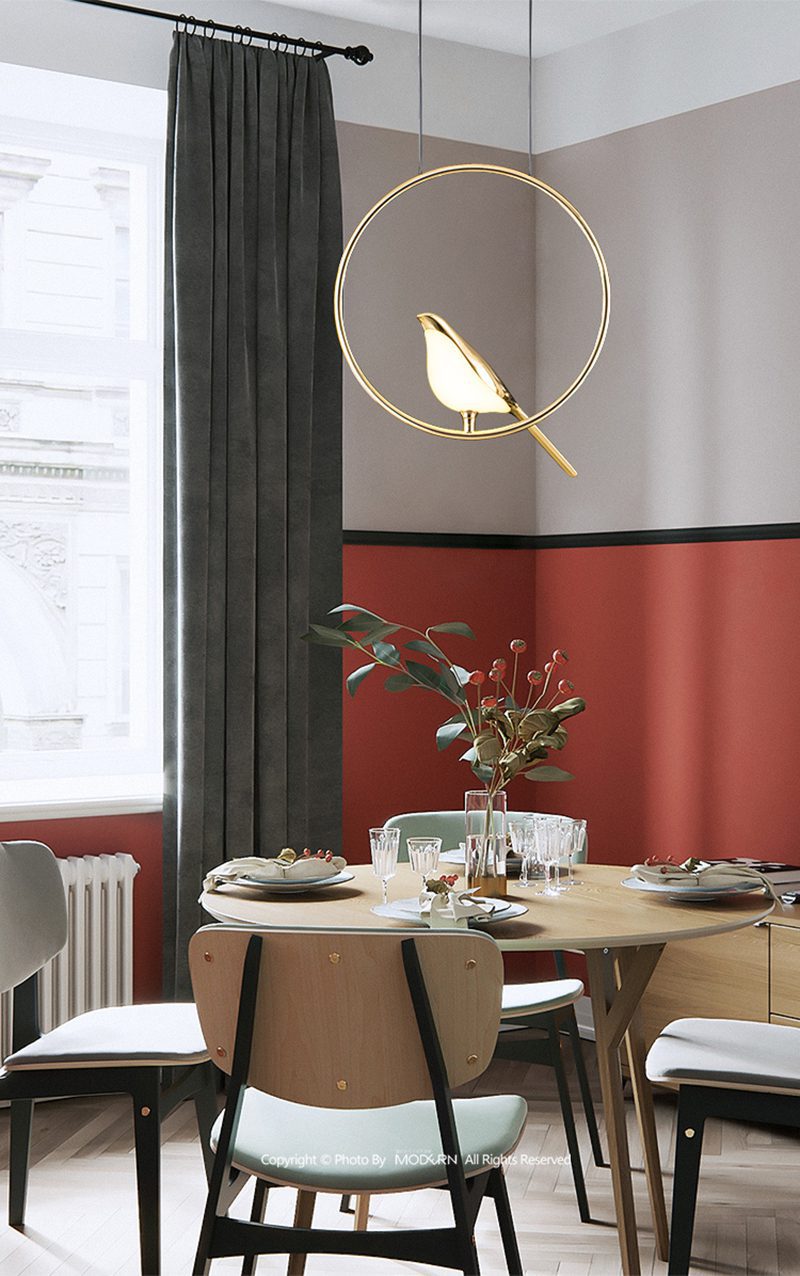 Sale
Minimalist Bird Pendant Chandelier
Enhance your living room with the Minimalist Bird Pendant Chandelier, a tasteful and contemporary lighting fixture. This chandelier exudes a sense of elegance and simplicity that complements modern interior design beautifully. Crafted with an iron body, it delivers a timeless aesthetic that effortlessly elevates your living space.
Product Features:
LED Light Source: This pendant chandelier features an energy-efficient LED light source, offering both brightness and longevity.

Non-Smart: It's a non-smart lighting solution, providing simplicity in design and functionality.

Premium Quality: Constructed with high-quality iron, this chandelier ensures durability and lasting performance.
Product Information:
Intelligent Type: Non-smart

Light Source Type: LED

Lamp Body Material: Iron

Item No.: 21-150

Brand: Other/Other

Voltage: 111V~240V (inclusive)
Packing List:
Upgrade your living room's ambiance with the Minimalist Bird Pendant Chandelier, featuring efficient LED lighting, premium iron construction, and a sleek, modern design.
Our Shipping normally takes between 5 to 7 business days.

During the current COVID-19 pandemic we may experience longer shipping times than normal. If your order is affected by this we will let you know as soon as we can about this.
We are also currently experiencing some stocking issues due to the global shipping issues. We apologize if we are unable to fulfil any orders due to this.

We use calculated shipping to work out our shipping costs. These will be presented at checkout. We have special discount rates being applied to keep your shipping cost as low as possible.