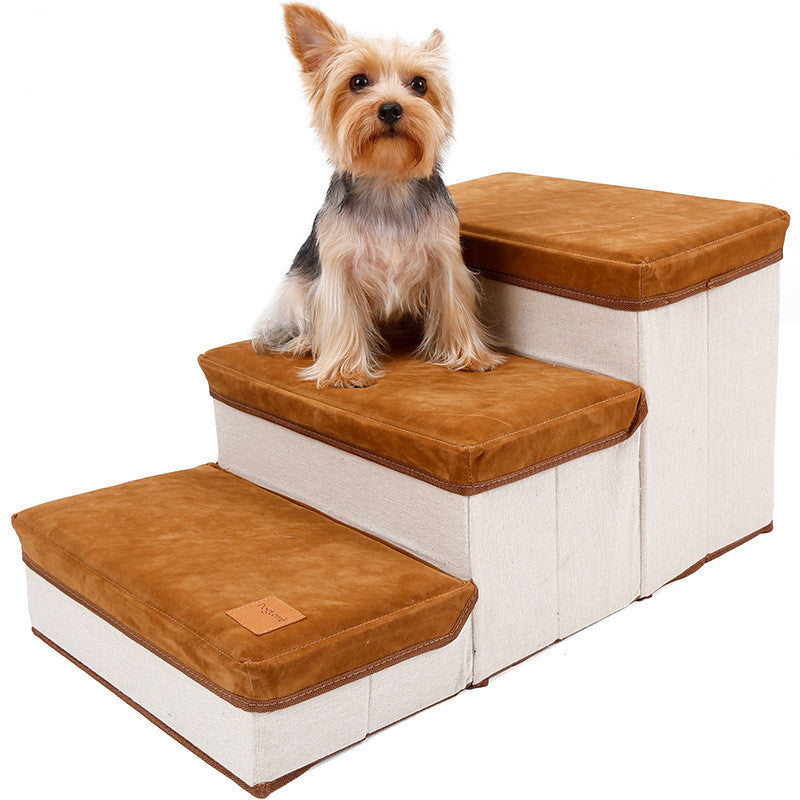 Sale
Dogs Stairs On The Bed Sofa Puppy Climbing Up The Bed Nest
Introducing our Dog Stairs for Bed and Sofa, the perfect solution to help your furry friend reach their favorite spots with ease. This pet nest ladder is designed for comfort and safety, crafted from soft flannel and plush cotton materials.
Product Features:
Material: Made from high-quality flannel and cotton, this pet nest ladder ensures comfort and durability.

Color Options: Available in a variety of attractive colors, including brown, pink, blue, and gray.

Size: Choose the free size that suits your pet's needs and the height of your bed or sofa.
Ideal for:
Assisting your puppy or small dog in reaching higher surfaces, such as the bed or sofa, without strain.
Enhancing your pet's comfort and convenience with a cozy and functional ladder.
Packaging Information: 1 x Flannel Pet Climbing Ladder
Our Shipping normally takes between 5 to 7 business days.

During the current COVID-19 pandemic we may experience longer shipping times than normal. If your order is affected by this we will let you know as soon as we can about this.
We are also currently experiencing some stocking issues due to the global shipping issues. We apologize if we are unable to fulfil any orders due to this.

We use calculated shipping to work out our shipping costs. These will be presented at checkout. We have special discount rates being applied to keep your shipping cost as low as possible.