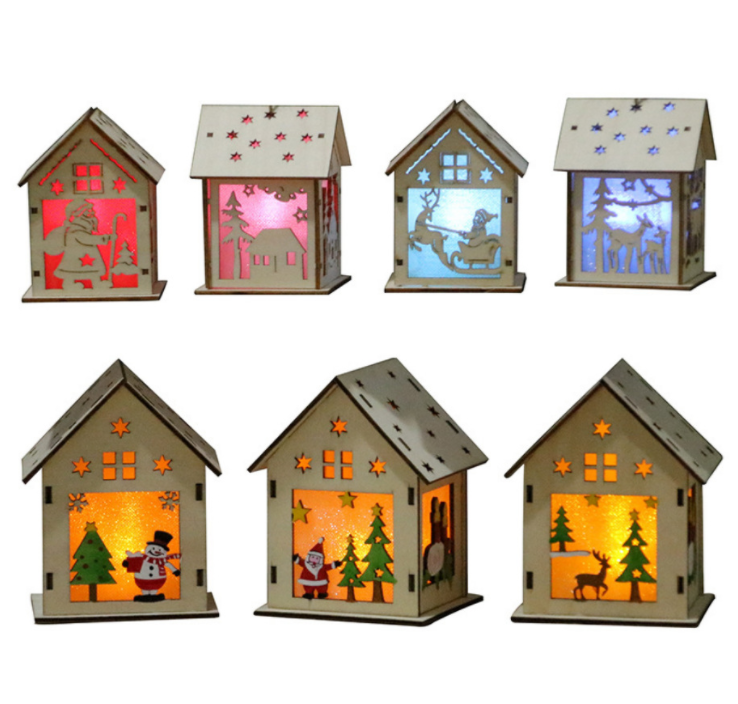 Christmas LED Light Wood House Decorations
Add a warm and whimsical touch to your Christmas decor with these charming LED Light Wood Decorations. Crafted from natural wood, these decorations are eco-friendly and feature multiple styles to suit your holiday theme. Their DIY assembly allows you to create your own festive lighting, making them perfect for Christmas tree decorations or festive props.
Specifications:
Material: Made from natural wood, these decorations are not only environmentally friendly but also exude a rustic charm.
Size: Available in multiple sizes, ensuring you find the perfect fit for your holiday display.
Color: These decorations come in a variety of colors as shown, adding a pop of festive hues to your Christmas setup.
Category: Classified as Christmas gift pendants, these decorations are versatile and can be used in various ways.
Features: Enjoy DIY assembly and watch as the four-color candlelight transforms these decorations into novel and enchanting lighting pieces. Realistic doll images and included lanyards add to their appeal.
Choose from a range of styles, including small deer cart old man, old man with a small can, small house, and small deer, to create a unique and festive atmosphere this holiday season.
Our Shipping normally takes between 5 to 7 business days.

During the current COVID-19 pandemic we may experience longer shipping times than normal. If your order is affected by this we will let you know as soon as we can about this.
We are also currently experiencing some stocking issues due to the global shipping issues. We apologize if we are unable to fulfil any orders due to this.

We use calculated shipping to work out our shipping costs. These will be presented at checkout. We have special discount rates being applied to keep your shipping cost as low as possible.