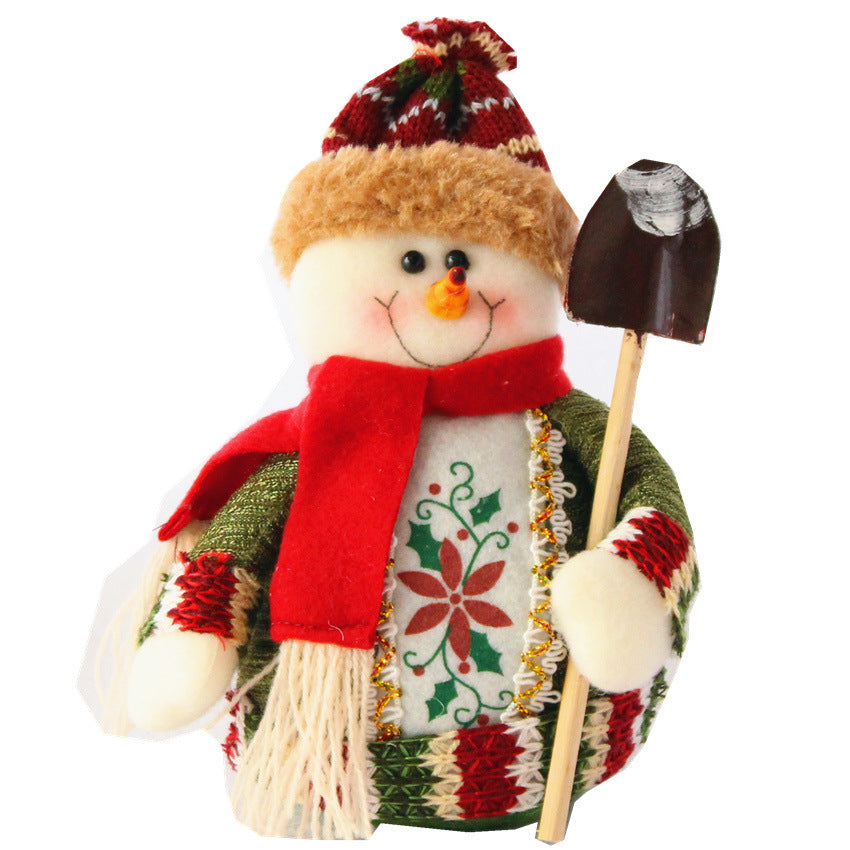 Christmas Ornaments - Snowman, Elk, Santa Claus - Small Plushy Decorations
Get into the festive spirit with our charming Christmas Ornaments featuring adorable Snowmen, Elks, and Santa Claus. These small plushy ornaments are perfect for adding a touch of holiday cheer to your home.
Material: Crafted from soft and cozy flannel material, these ornaments not only look delightful but also feel comfortable to touch.
Size: Each ornament measures a perfect 18 x 13 cm, making them suitable for various holiday decorating needs.
Color Options: Available in classic holiday colors of red, green, and white, these ornaments effortlessly blend in with your Christmas decor.
Categories: These ornaments fall under the category of Christmas items and decorations, specifically showcasing the beloved holiday characters - Snowmen, Elks, and Santa Claus.
Specifications:
Design: Old man
Dimensions: 18 x 13 cm
Add these whimsical Christmas Ornaments to your holiday decorations for a festive and joyful atmosphere.
Our Shipping normally takes between 5 to 7 business days.

During the current COVID-19 pandemic we may experience longer shipping times than normal. If your order is affected by this we will let you know as soon as we can about this.
We are also currently experiencing some stocking issues due to the global shipping issues. We apologize if we are unable to fulfil any orders due to this.

We use calculated shipping to work out our shipping costs. These will be presented at checkout. We have special discount rates being applied to keep your shipping cost as low as possible.