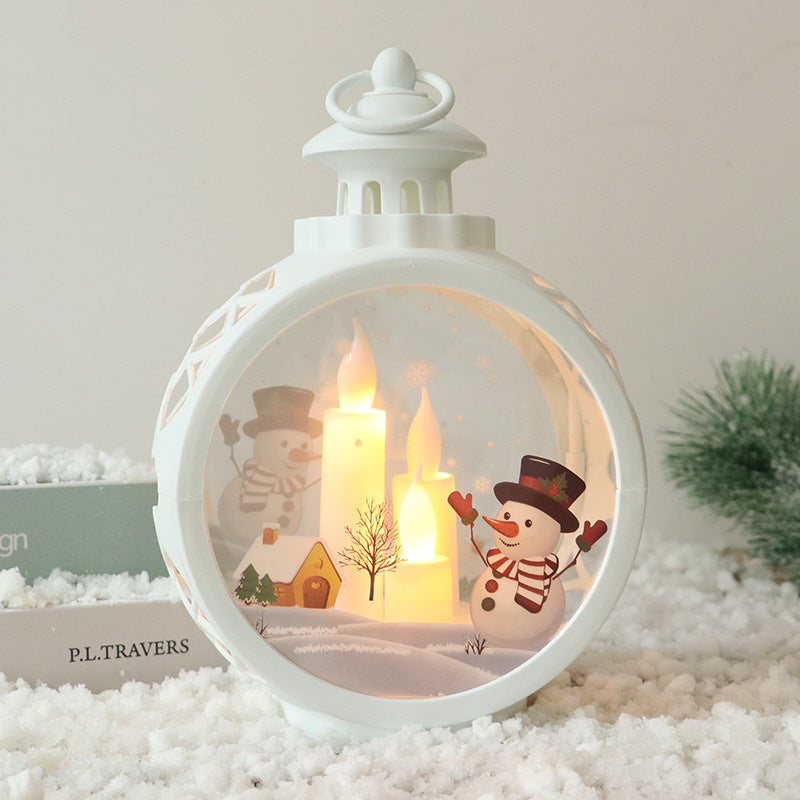 Christmas Decorations Candle Lights Lamp
Illuminate your home with the nostalgic charm of these Christmas Decorations Candle Lights. These LED lamps feature a delightful snowman or Santa Claus motif, adding a touch of retro elegance to your holiday decor. Whether placed in your window, on a mantle, or as table centerpieces, these lights bring warmth and festivity to any space.
Specifications:
Packing: Each lamp is thoughtfully packaged in a single-color box, making it an ideal gift or decoration for your own home.
Material: Crafted from durable plastic, these decorations are built to last and withstand the holiday season's excitement.
Color: Available in various colors and styles, including White Large-Snowman, White Large-Santa Claus, Bronze Large-Snowman, Bronze Large-Santa Claus, White Trumpet-Snowman, White Trumpet-Santa Claus, Bronze Trumpet-Snowman, and Bronze Trumpet-Santa Claus. Choose the one that complements your decor best.
Gift Purposes: These decorations make versatile gifts suitable for various occasions, such as business gifts, advertising gifts, promotional gifts, conference gifts, welfare gifts, festive gifts, commemorations, and public relations gifts.
Add a warm, inviting glow to your home this holiday season with these LED Candle Lights, bringing the spirit of Christmas to life.
Our Shipping normally takes between 5 to 7 business days.

During the current COVID-19 pandemic we may experience longer shipping times than normal. If your order is affected by this we will let you know as soon as we can about this.
We are also currently experiencing some stocking issues due to the global shipping issues. We apologize if we are unable to fulfil any orders due to this.

We use calculated shipping to work out our shipping costs. These will be presented at checkout. We have special discount rates being applied to keep your shipping cost as low as possible.