Why A Mirror is a Home Décor Must-Have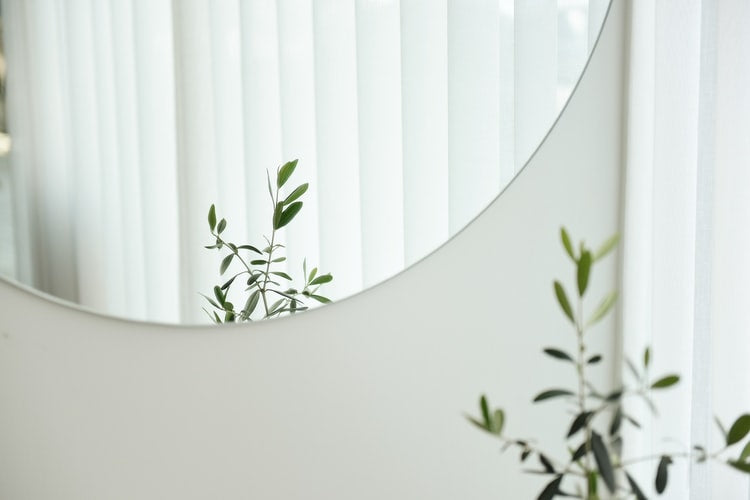 Have you ever wondered why mirrors are everywhere in hotels, malls, museums, restaurants, and other establishments? That is because mirrors are a fail-proof interior design accessory. They bring countless benefits to any space making them one of the must-haves in decorating any space in your home. Mirrors are the perfect addition to a boring entryway, a lifeless bedroom, a typical dull bathroom design, and they can even be used in unexpected spaces like your garage. 
We have listed the Top 5 benefits of having mirrors, check them below.
Mirrors Create the Illusion of Space
Mirrors make a tiny space look bigger because of the science behind reflection and bouncing lights. Let us not bore ourselves with technical details, but get ready and get a mirror for that small powder room or that bedroom and see the change a mirror can do.
Baroque Style Wall Mirror
This beautifully designed wall mirror with an ornate frame creates a classic atmosphere in your bathroom, dressing room, or bathroom.
This antique-look mirror features a sturdy wooden frame that is meticulously crafted in a decorative Baroque pattern. Additionally, the beveled edge gives this mirror a unique look.
The mirror is ready to be wall-mounted thanks to the already installed hooks on the backboard.
Dimensions: 19.7" x 15.7" (L x W)
Available here: https://daisys-choice.com/collections/bath-accessories/products/wall-mirror-baroque-style-19-7x15-7-white 
Mirrors Brighten Any Space
Thanks to the same principle of reflection and bouncing lights, mirrors also add brightness to any space thus making it a happy and more cheerful space. Dark spaces like hallways, walk-in closets, and other poorly lit areas would benefit from a mirror hung strategically to reflect natural or artificial lighting. 
Below is our best-seller. Get it today at https://daisys-choice.com/collections/bath-accessories/products/cosmetic-mirror-19-7x43-3-solid-acacia-wood 
Solid Acacia Wood Cosmetic Mirror
Material: Solid acacia wood and glass
Size: 19.7" x 43.3" (W x H)
Finish: Polished and lacquered
Assembly: No assembly is required
Mirrors Are A Great Statement Pieces
A fancy or a decorative mirror in a living room can attract attention and even serve as a conversation starter. Mirrors are a timeless home décor piece and most modern living rooms today can be seen using mirrors as statement pieces. 
Our Sunburst Wall Mirror is eye-catching and designed with a powder-coated steel frame in a sunburst design, which adds a whimsical touch to your interior. Thanks to the pre-drilled hole on its top, the mirror can be easily mounted onto the wall.
Material: Powder-coated steel + mirrored glass
Get it here: https://daisys-choice.com/collections/bath-accessories/products/wall-mirror-sunburst-23-6-black
Mirrors Hide Imperfections
Hole in the wall? Scratched paint? Visible marks on the wall? Hanging a mirror over these imperfections is an easy and fast solution! Although it is a temporary fix, the convenience of covering these flaws will prevent you from the unnecessary stress of spending money on a renovation right away.  
Get  this Rattan Wicker Mirror today at https://daisys-choice.com/collections/bath-accessories/products/mirror-wicker-brown-19-7x39-4 
Material: Wicker frame + glass
Size: 19.7" x 39.4" (W x H)
Easy to mount onto the wall
Delivery includes wall mounting accessories
Mirrors Make You Aware Of Your Appearance
The main use of a mirror is to see yourself and make sure that you look good, to make sure that there is nothing on your face, and to make sure that your hair is tidy. Mirrors are mostly placed in bathrooms, but a mirror on your entryway will allow you to check your appearance before heading out, a mirror on your dining room walls will allow you to check yourself and make sure that no food is stuck on your teeth after a meal. Mirrors in a dining room will also help set a great mood and atmosphere by reflecting and bouncing lights around. 
Check out this Round Teak Wall Mirror here https://daisys-choice.com/collections/bath-accessories/products/wall-mirror-15-7-teak-round-1
Material: Solid teak wood and glass
Overall dimensions: 15.7" x 3.1" (Diameter x H)
Retro woven tree branches frame
Check out our Mirror Collection here for other options. https://daisys-choice.com/search?q=mirror