Why A BLACK Home Décor Is A Must-have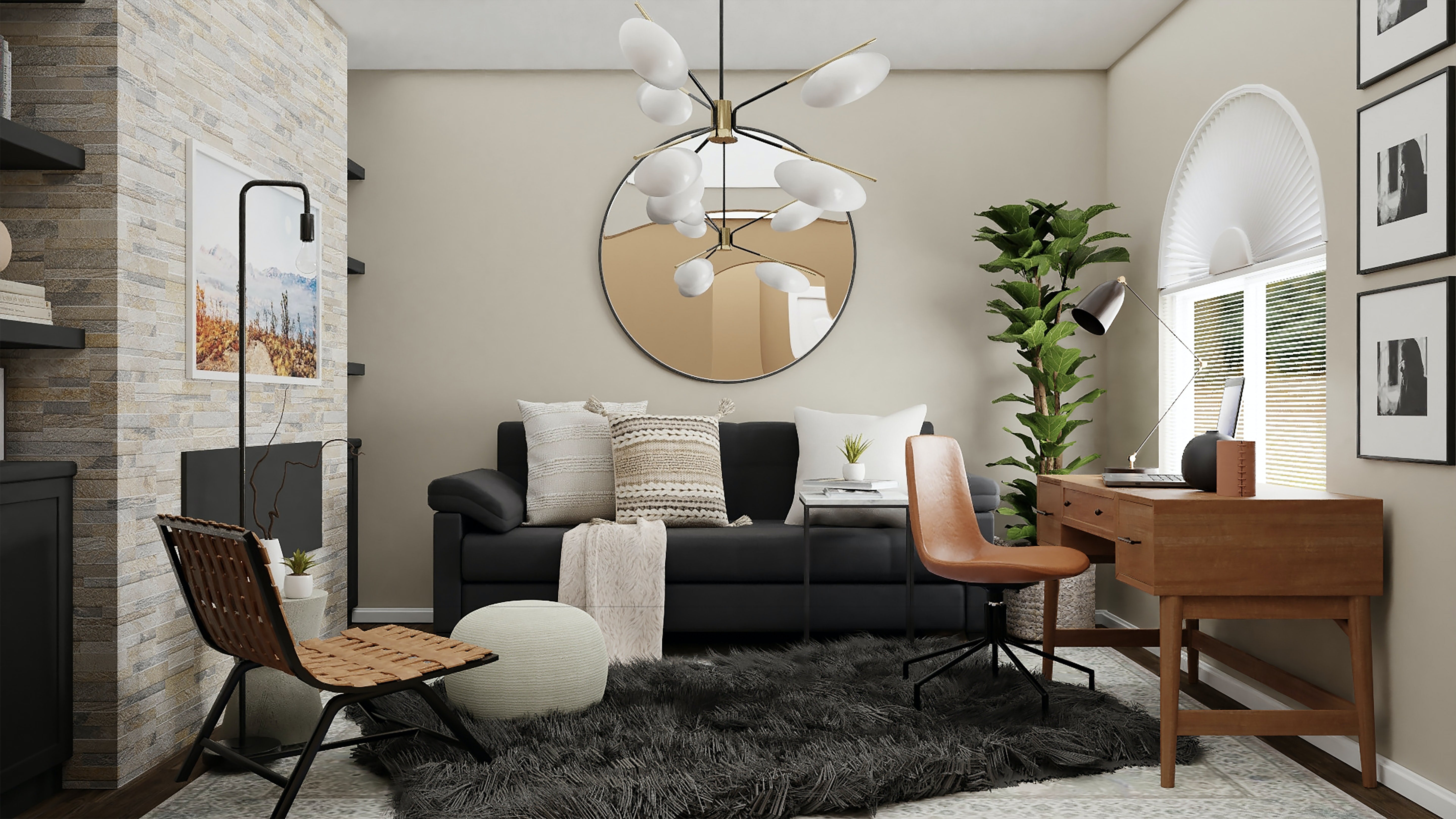 The color black is associated with sophistication, power, and elegance, and is one of the colors that interior designers use to update and modernize any space. According to Jan Showers, one of the top American interior designers, "Every room needs a touch of black, just as it needs one antique piece.".
We have a wide array of black home décors at https://daisys-choice.com/ that will surely level up and give your home a striking appeal. Below are some of our top picks.
Wall Mirror Sunburst 23.6" 
Elegant, stylish, and vibrant. This Wall Mirror is a perfect addition to your home. The color and design are eye-catching and will be a  great conversation piece. You may use it in your living room, dining room, bedroom, and patio. 
Get it here: 
https://daisys-choice.com/products/wall-mirror-sunburst-23-6-black?_pos=2&_sid=6d2528eff&_ss=r
Material: Powder-coated steel + mirrored glass
Easy to mount onto the wall
Supersonic Black Led Desk Lamp With Qi Charger 
This lamp is one of our crowd favorites. Its classic design will give your living room or bedroom a homey atmosphere. It is a piece perfect for any room in your home.  It is also a wonderful gift for friends and family who would love a functional and beautiful home decoration. 
Get it here:  https://daisys-choice.com/products/supersonic-sc-6040qi-black-led-desk-lamp-with-qi-charger-black?_pos=14&_sid=6d2528eff&_ss=r 
Details: Supersonic SC-6040QI- Black LED Desk Lamp with Qi Charger (Black) Charges 2 devices simultaneously via Qi(R) wireless charger and USB input; Compatible with all Qi(R) enabled devices; 5-volt/3 amp input; 5-watt power output; 5-watt wireless charging power; 2.5 watts wired charging power; 500 lumens;
* Includes manual and USB charging cable; Black;
Storage Box Black
Decorative and functional, this Storage Box is a great addition to your kitchen, bathroom, and patio. Made of rattan. solid acacia wood, and. powder-coated steel, it is a piece of sturdy furniture to place pantry items, toiletries, and toys. 
It's a piece that is both pretty and useful. Your friends will also surely love them as a home welcoming gift. 
Get it here: https://daisys-choice.com/products/garden-storage-box-black-51-2x25-6x45-3-poly-rattan?_pos=18&_sid=6d2528eff&_ss=r 
47.2"/51.2" x 23.6"/25.6" x 24"/45.3" (L x W x H)
Handle dimensions: 5.5" x 2.8" x 1" (W x D x H)
*Includes an inner waterproof bag with cover and zipper, 2 wheels and a handle on the side for easy transport.