Valentine's Gift Idea 2022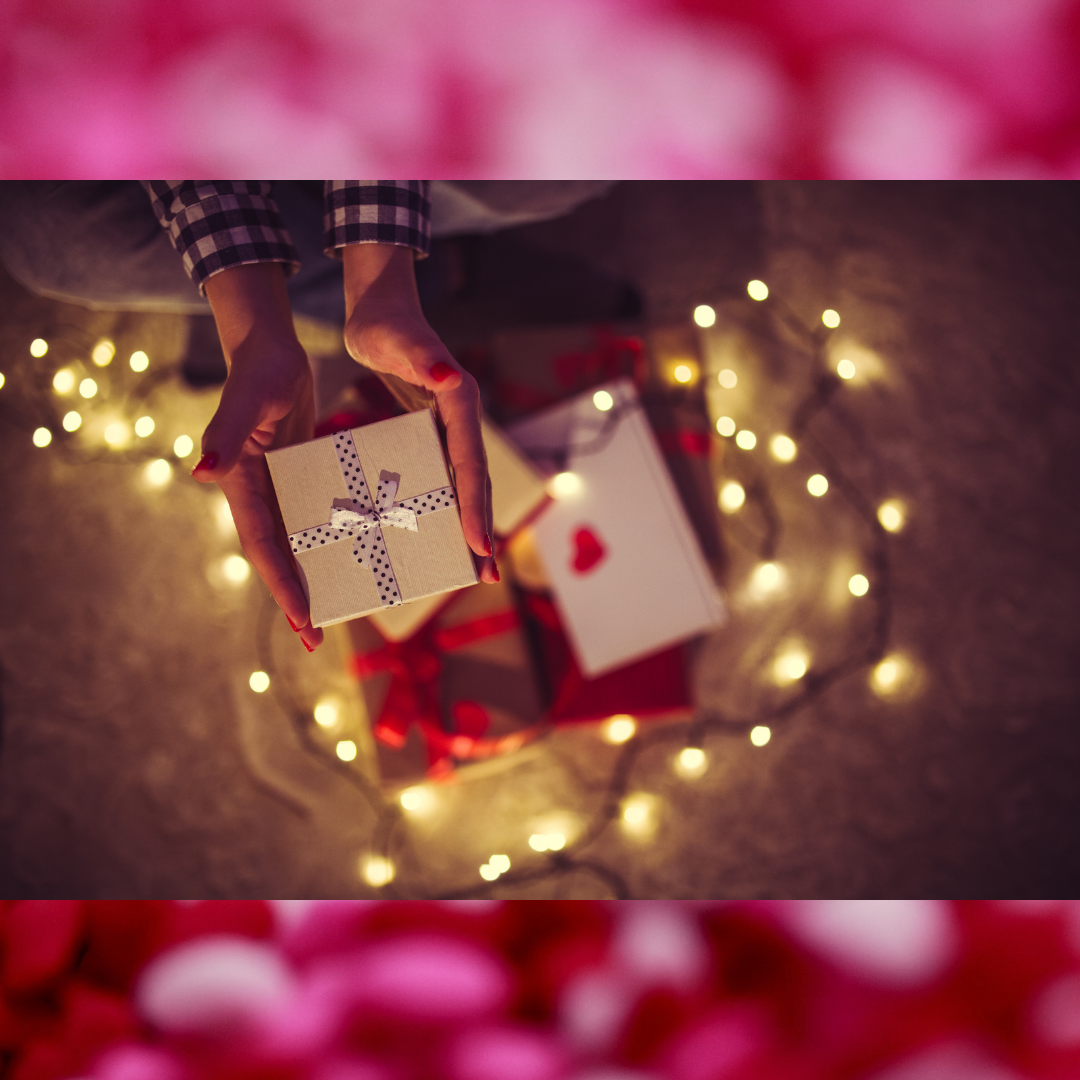 Time flies really fast. It was just recently that we are excited and busy for Christmas, and now the love month is here. We know that looking for the perfect Valentine's Day gift is not an easy task for everyone, so we have listed below some gift ideas that your loved ones, family, and even fur babies will love. 
Valentine's Day Gift For Her
Pamper the woman that you love with gifts that they will surely love and treasure. Check out our best-sellers below:
DUNAWEST BLOCK STRIPE PATTERN 2 PIECE RECTANGULAR WOODEN JEWELRY BOX, WHITEWASH
Buy it here today: https://daisys-choice.com/collections/gifts-for-her/products/dunawest-block-stripe-pattern-2-piece-rectangular-wooden-jewelry-box-whitewash
ALOHA BAY - VOTIVE CANDLE - LOVE - CASE OF 12 - 2 OZ
Aloha Bay Chakra Energy Votive Candle Love is scented with Cedar, Spruce, and Rosemary that is made with palm wax and 100% Pure Essential Oils. Aloha Bay Chakra Energy votive Candle burn time is 16 hours.? This chakra is about sensuality, emotions, and intuition. It gives the ability to relate to others in an open and friendly way, moving to a fulfilling emotional and sexual life.
Buy it here: https://daisys-choice.com/products/aloha-bay-votive-candle-love-case-of-12-2-oz?_pos=12&_sid=242894daa&_ss=r
BENZARA TRADITIONAL STYLE WOODEN PILLAR SHAPED CANDLE HOLDER, BROWN, SET OF 3
Perfect for a romantic dinner date at home, this set of 3 candle holders are available here: https://daisys-choice.com/products/benzara-traditional-style-wooden-pillar-shaped-candle-holder-brown-set-of-3?_pos=16&_sid=242894daa&_ss=r
Does she love hanging out in her garden? Then this 2-Piece Garden Lounge Set With Cushions Poly Rattan Brown is perfect for her.
Buy it here: https://daisys-choice.com/collections/outdoor-patio-furniture/products/2-piece-garden-lounge-set-with-cushions-poly-rattan-brown 
Valentine's Day Gift For Him
Show your love for him this Valentine's Day by showering him with pieces that he will love using this season of love, and for months to come.
RUSTIC FIRE PIT WITH POKER 29.9" XXL STEEL
This brushed rustic-style fire pit will make a decorative and atmospheric addition to your garden or patio, while also keeping you warm when it gets colder in the evening.
Made of steel, the fire pit is excellent in absorbing and radiating heat. Featuring a large and deep bowl, this fireplace allows for a large fire for you and your family to enjoy for hours. The mesh allows you to watch the burning fire, and encloses the fire for safety as well as preventing sparks and debris from flying out. Additionally, there is a convenient ring in the mesh cover so that you can carry it easily. The included metal poker can be used for both removing the mesh cover and rearranging the logs.
Important notes: It can only be used outdoors. Do not touch the product when there is still burning wood inside or short after it.
Dimensions: 29.9" x 29.9" x 20.3" (L x W x H)
Buy it here: https://daisys-choice.com/collections/garden-decorations/products/rustic-fire-pit-with-poker-29-9-xxl-steel
2-IN-1 FIRE PIT AND BBQ 13.4"X13.4" X18.9" STEEL
BBQ and beer on Valentine's Day? Perfect combination! 
Dimensions: 13.4" x 13.4" x 18.9" (L x W x H)
Buy it here: https://daisys-choice.com/collections/garden-decorations/products/2-in-1-fire-pit-and-bbq-13-4x13-4x18-9-steel-1 
GLOBE BAR WINE STAND EUCALYPTUS WOOD FREESTANDING
Looking for a unique Valentine's Day gift for your man? This wine stand is eye-catching and one of a kind. He will surely love this. 
The old nautical map on the globe surface
Renaissance-era paintings inside the globe, on the table and base
Solid wood (eucalyptus) pillars
Overall size: 30.3 x 17.7 x 39 inch (L x W x H)
(Wine not included in sale)
Buy it here: https://daisys-choice.com/collections/wine-accessories/products/globe-bar-wine-stand-eucalyptus-wood-freestanding
Looking for a great addition to his man cave? This Nesting Table Set 3-Pieces Solid Mango Wood will look good on your man's space. It is sturdy, compact, unique, and functional. 
Material: Solid mango wood
Large table size: 17" x 9" x 15" (L x W x H)
Medium table size: 13" x 9" x 12" (L x W x H)
Small table size: 9" x 9" x 10" (L x W x H)
Buy the set here: https://daisys-choice.com/collections/rustic-farmhouse-decor/products/nesting-table-set-3-pieces-solid-mango-wood 
Valentine's Day Gift For Kids
Yes, giving kids Valentine's Day gifts has been a trend for several years already. At first, some raised their eyebrows saying it is inappropriate to involve kids in Valentine's Day activities such as gift-giving. As years passed by, it has become so common and kids are enjoying little trinkets or little something from their parents on V-Day. We at daisys-choice.com/ feel that given the stress, fear, worry, and anxiety the pandemic has affected our kids, it is just right for them to be included in celebrating Valentine's Day this 2022. 
Children love swings! Our 2-IN-1 Single Swing And Toddler Swing Orange are great to let kids have fun this Valentine's season. 
Color: Blue, green, and orange
Material: Steel and plastic
Dimensions (single swing): 67" x 57.1" x 70.9" (W x D x H)
Dimensions (toddler swing): 51.6" x 38.6" x 47.2" (W x D x H)
A-frame tube diameter: 1.1"
A-frame crossbar diameter: 0.7"
Maximum load capacity: 44 lb for toddler swing, 99 lb for single swing
Ergonomically-designed swing seat
Recommended ages: 6-36 months for toddler swing, 3-10 years old for single swing
Ground pins and installation accessories are included
Warning! Only for domestic use
Buy here: https://daisys-choice.com/collections/toys-games/products/2-in-1-single-swing-and-toddler-swing-orange
Perfect for older kids, our Drocon Dc-08 5g Wifi Fpv Drone, 1080p Full Hd Camera, Screwdriver-Free Rc Quadcopter For Beginners is a sue way to bring a smile to your kid's face!
Buy it here: https://daisys-choice.com/collections/toys-games/products/drocon-dc-08-5g-wifi-fpv-drone-1080p-full-hd-camera-screwdriver-free-rc-quadcopter-for-beginners
Valentine's Day Gift For Pets
Okay, this might be a controversial one, but, there are thousands of fur parents that give their beloved pooches and kitties V-Day gifts. Why? Because they want their pets to feel loved in the month of LOVE. 
Check out some of our best-selling items for fur babies below.
PETKIT FRESH SMART DIGITAL FEEDING PET BOWL
Buy it here: https://daisys-choice.com/collections/pet-gifts/products/petkit-fresh-smart-digital-feeding-pet-bowl
Going on a trip this Valentine's Day? Our Narrow Shelled Lightweight Collapsible Military Grade Transportable Designer Pet Carrier is the perfect travel buddy for your furbaby. 
Buy it here: https://daisys-choice.com/collections/pet-gifts/products/narrow-shelled-lightweight-collapsible-military-grade-transportable-designer-pet-carrier-1
Your furbaby will feel loved when using our Touchdog Floral-Galore Vintage Printed Ultra-Plush Rectangular Designer Dog Bed.
Buy it here: https://daisys-choice.com/collections/pet-gifts/products/touchdog-floral-galore-vintage-printed-ultra-plush-rectangular-designer-dog-bed 
Valentine's Day can be celebrated with everyone that we love. This 2022, let us keep the love alive for our spouse, family, kids, and even furbabies! 
You may also check our Gift Collection for your different gift needs. Visit us today at https://daisys-choice.com/