Outdoor Space Makeover for Winter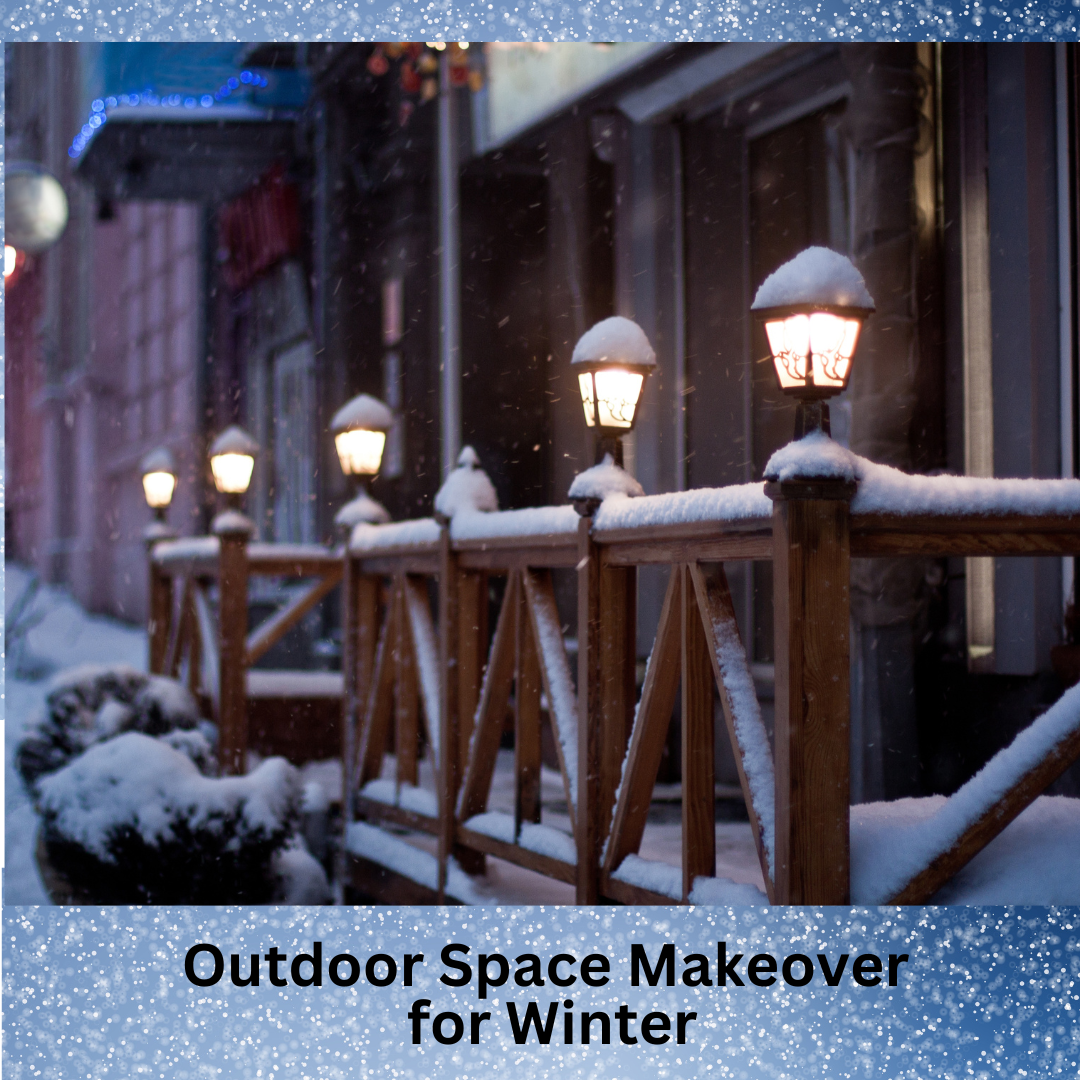 It may sound unconventional to give your outdoor space a makeover for winter, but you sure will be surprised that you can make your patio, veranda, and garden cozy and warm even in the coldest months of the year. 
Your outdoor space is not limited to the garden alone. Your patio, terrace, and veranda are also part of your outdoors and these areas are generally safe from snow during winter which makes them perfect for winter decorating and makeovers. 
This year, winter is set to officially start in the US on December 21 which means, you still have plenty of time to prep your outdoors to be a cozy area this season. Check below our fail-proof tips.
Heavy drapes
To make your veranda, terrace, or patio look comfortable and really cozier, install heavy drapes in dark colors to keep it warm and inviting at the same time. There are days when the cold is tolerable and these are the days when a heavily draped veranda sounds comfy and relaxing. 
Lighting
Glowing warm white or yellow string lights hung across, lamp shades, step lights, and bright garden lights will add a magical glow and warmth to your outdoor spaces this season. Days are shorter and darker during winter thus investing in good lighting will make your outdoors brighter and cozier. 
Pile up your outdoor blankets
Wool, sherpa, polyester, and fleece are some of the blanket materials suited for cold winter nights. These blankets are best suited for nights when it is cool but comfortable enough to lounge and hang out in your outdoor areas. Take them out of storage and bring them outside for good use this season. 
Most winter blankets are neutral toned like white, grey, and beige which suits the cold climate nicely. 
Outdoor Fire Pits
If you have no outdoor fireplace, outdoor fire pits are what you just need to bring some warmth and glow into your outdoors. 
Outdoor fire pits come in different sizes, and designs and some can even be used for BBQ. 
Check out our collection of outdoor fire pits here https://daisys-choice.com/ 
Set up a nice dining table

You will be surprised at how many times you will be needing to use your outdoor dining setup. You may have not noticed but winter evenings are great for cocktails parties, BBQ evenings, or even a simple hanging out on the veranda because of the cold evenings that make these moments more memorable and intimate.
Did you know that winter evenings are popular for evening outdoor celebrations because of the following:
Comfier for people who love the cold
Cozier thanks to all the blankets, sweaters, heaters, and fire pits
Check out our gorgeous collection of outdoor dining tables here: 
https://daisys-choice.com/collections/outdoor-patio-furniture
Insulate with rugs and carpets
Thick rugs and carpets will help insulate your veranda, terrace, and patio. They will also add texture and style to your exterior design. Choose high-quality rugs that will last years to get value for your buck. Also, it is better to shop in person when choosing your rugs and carpets to actually have a feel of the fabric and material. 
Winter is cold and there are regions where enjoying the outdoors is still enjoyable. And you can achieve this with our simple tips above. Have fun and enjoy the cool fresh breeze of this season. So, Let it go, let it go if you can't hold back your excitement anymore! Love, daisys-choice.com   ❤