How A Picture Frame Can Make A Picture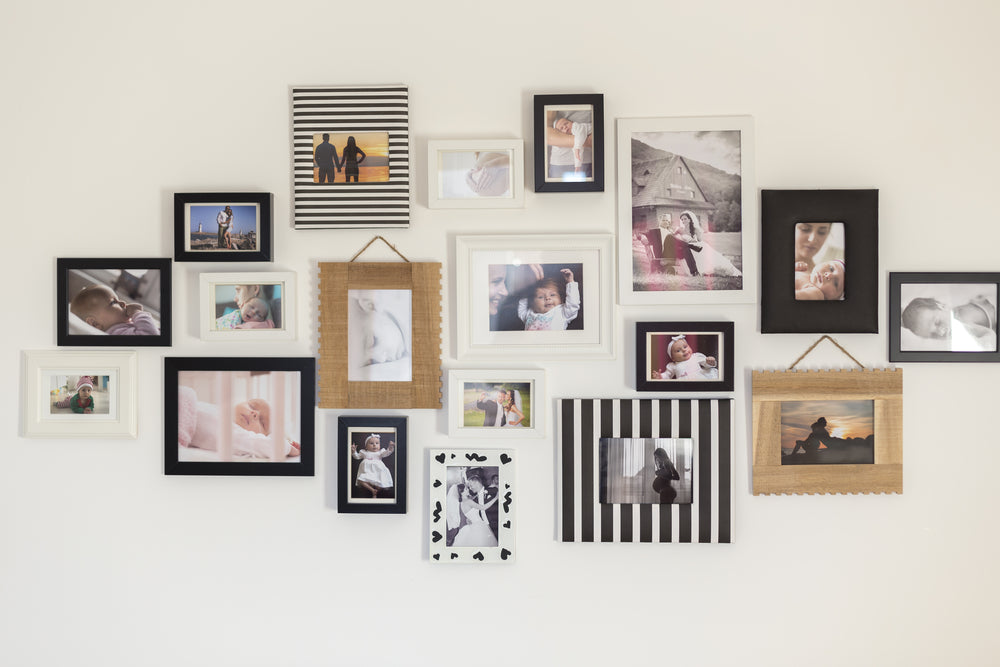 How A Picture Frame Can Make A Picture
A picture is said to paint a thousand words, but then so does a picture frame. There are so many shapes and styles available to buy that it can be difficult to know which frame would look best with your picture. Here are some tips about what type of frame to use, depending on the overall effect you want to create.
Simplicity
Picture frames tend to be either very simple or very ornate. Both can look fantastic, but it can depend on what you want to draw the viewer's eye to.
A wide border with carved detail will add layers of texture and depth to a picture. This type of frame is often a way to portray opulence and tradition. Many picture galleries use ornate gold frames for their more classical pieces.
A sleek frame with a glossy finish looks good set in modern furnishings, while an understated frame can help the eye to travel right into the picture and make the viewer feel as if they are actually a part of it. This will also depend on how the picture is taken or painted.
Shape
Picture frames come in many different shapes. Traditionally, picture frames tend to be rectangular. This encourages the eye to move from side to side or up and down to look at the picture.
A square picture is more modern. Here, the eye is encouraged to move around in a circle. Pictures can look very different, depending on whether they are placed in a square or rectangular frame, as the eye moves differently and will be drawn to different focal points in the picture accordingly.
A round or oval frame can make the picture look more romantic. It has a timeless quality of infinite perfection. The oval picture frame will soften the lines found in the room. It can either offer a striking focal point or a quiet rest for the eyes, depending on the subject in the picture.
A heart-shaped frame for the one you love is a great gift to give or receive on Valentine's Day. It leaves the viewer in no doubt about how you feel about the person in the picture.
Some modern frames contain several pictures in one overall frame, like the 5-Photo Family Wall Frame. This produces a collage effect that can be funky and interesting to look at. These frames are beautiful for the nursery or for family photographs.
Color
Photo frames can come in any color to match the décor in the room. However, there is a tendency for these colors to be quite neutral or muted so that they do not distract from the picture itself. These colors can say different things about the subject:
Brown: This is a color of sincerity, honesty, reliability and loyalty. This picture frame says strong and dependable. It is often the color of a traditional wooden frame.
Black: This says power and authority. This is usually a more serious subject. A black frame can look stunning with a black and white photograph.
Grey: This is a neutral shade, and it shows openness. This is a great color to use if you do not want to distract from the picture.
Silver: This shows illumination and reflection. The color silver has a feminine energy. It is soothing and calming.
Gold: This is the color of success, achievement and triumph. Gold frames are often more ornate than other colors to show importance, prosperity and tradition.
White: This is the color of innocence and purity. This is often the color of frames that are designed for the nursery to reflect newly born life.
Size
Picture frames come in every size you can think of. Using a large picture frame can make the picture the focal point of the whole room.
To make a feature wall or collage of pictures, use several small frames or one large frame with several small frames situated around it. This will still be a focal point of the room, but the eye will be drawn more towards the central frame than those around it.
Regular-sized frames can be positioned around the house, and pictures of friends and family look lovely situated in this way because you will always be able to see someone you love in your home.
There are many different picture frames to choose from, and each one will make the picture look slightly different. Think about the overall effect you want to achieve first to help you decide what frame to use with what picture.