Fun Backyard Activities This Summer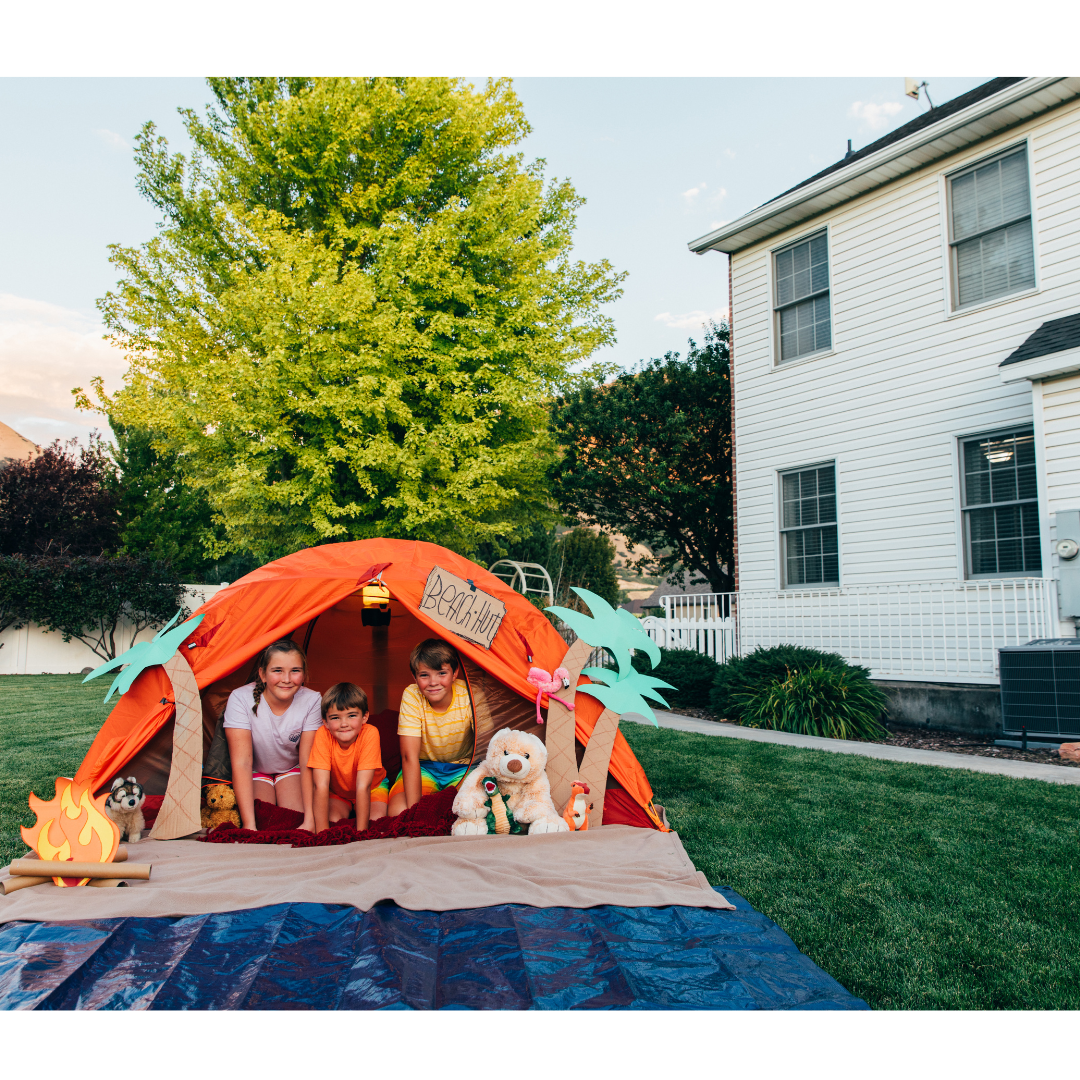 Summer is the perfect time to enjoy some outdoor/backyard activities. It was not so long ago when we were kids enjoying the warm sunshine and summer breeze in our backyards playing with our friends and family. Fast forward to 2022, time may have changed but some outdoor activities remain timeless and enjoyable for the wonderful weather that summer brings. Check below for a list of fun backyard activities that kids and kids at heart would enjoy. 
Play hide and seek
This classic game can be enjoyed anytime regardless if your yard is big or small. To make it more exciting you may give prizes to the fastest seeker, and do not forget to change the seeker every round for fair play.

Host dinner parties
Dinner parties, tea parties, lunch parties, snack parties, you name it they all sound perfect during the summer. Evening backyard get-together can be made extra memorable if you decorate your garden, patio, or yard well. Choose a cozy and sturdy outdoor dining set. Outdoor LED string lights or candles will likewise set the mood to an enchanting and relaxing vibe. 
5-Piece Garden Dining Set Poly Rattan Gray
Buy here: https://daisys-choice.com/products/5-piece-garden-dining-set-poly-rattan-gray?_pos=2&_sid=4cab30221&_ss=r
Backyard camping
No time to go camping in the woods or to your favorite national park? Your backyard is the nearest, safest, and most convenient place for you to camp this summer. Backyard camping also is preferred by families that find it hard to be away from the convenience of their home. No matter the location, make your camping memorable by star gazing, storytelling, and hotdog grilling. Yum!
Gift your princess her own pretty tent. Buy here: https://daisys-choice.com/products/kids-play-tent-princess-playhouse-pink-castle-play-tent-rt?_pos=1&_sid=91dc91b2d&_ss=r
Run through your yard sprinklers and hose
Beat the summer heat and let your kids have the best time by allowing them to run through water sprinklers and play with the garden hose. It will be an exciting and fun way to cool down during the hottest season. Children will surely keep the fun memories until they are old and grey.
Misting Cooling System for Patio Garden, Outdoor Mister
Buy here: https://daisys-choice.com/products/misting-cooling-system-for-patio-garden-outdoor-mister-for-patio-greenhouse-garden-gazebo-poolside-umbrella-trampoline-2021-upgraded?_pos=3&_sid=3c5e0b77c&_ss=r
Hopscotch
Chalk, a lagger, and your garage or driveway are all you need and you are all set to play one of the most loved outdoor games of all time. Hopscotch is not only a fun backyard summer activity but it also helps children develop skills like motor skills, body control, balance, and alertness. 
Backyard movie nights
Turn your backyard into your own cozy movie theater this summer. What you will need: A projector, a projector screen or thick white cloth, speakers, a media player like a streaming stick or laptop that you will connect to your projector.

Summer movie nights in your backyard will make some special memorable moments for you and your family. 
Archery/ Darts
Do you love sports and want to do something aside from the usual basketball and volleyball? This summer, let us introduce you to two of our favorite outdoor activities,  archery, and darts.
Take advantage of your backyard and set up your own archery space that can double as an area to play darts. These two may be played indoors too but nothing beats enjoying them outside with the fresh summer breeze. You may also invite your friends for some friendly matches and mini-tournaments that can run through the summer weekends. 
Treehouse building
Rekindle your inner childhood excitement when playing and chilling in a treehouse. This summer take advantage of the nice weather to build your treehouse and make great memories with your family. Kids love treehouses and give them the best time of their lives this summer. 
Decorate your treehouse with fun and colorful decor like our 2 Packs LED String Light Vintage Mason Jar Wall Light with Artificial Flower.
Buy here: https://daisys-choice.com/products/2-packs-led-string-light-vintage-mason-jar-wall-light-with-artificial-flower-led-hanging-bottle-lights-retro-sconce-for-loft-farmhouse-indoor-inside-led?_pos=4&_sid=b66f05e17&_ss=r 
Bonus: 
Make the most of your summer days with more fun backyard activities like playing with your dog, playing catch, jumping rope, BBQ nights, flower picking, flying a kite, roasting marshmallows, stargazing,  DIY outdoor photo shoots, and a lot more. Your options are endless. Enjoy!  Love, daisys-choice.com   ❤