Easy Bedroom Makeover: 2021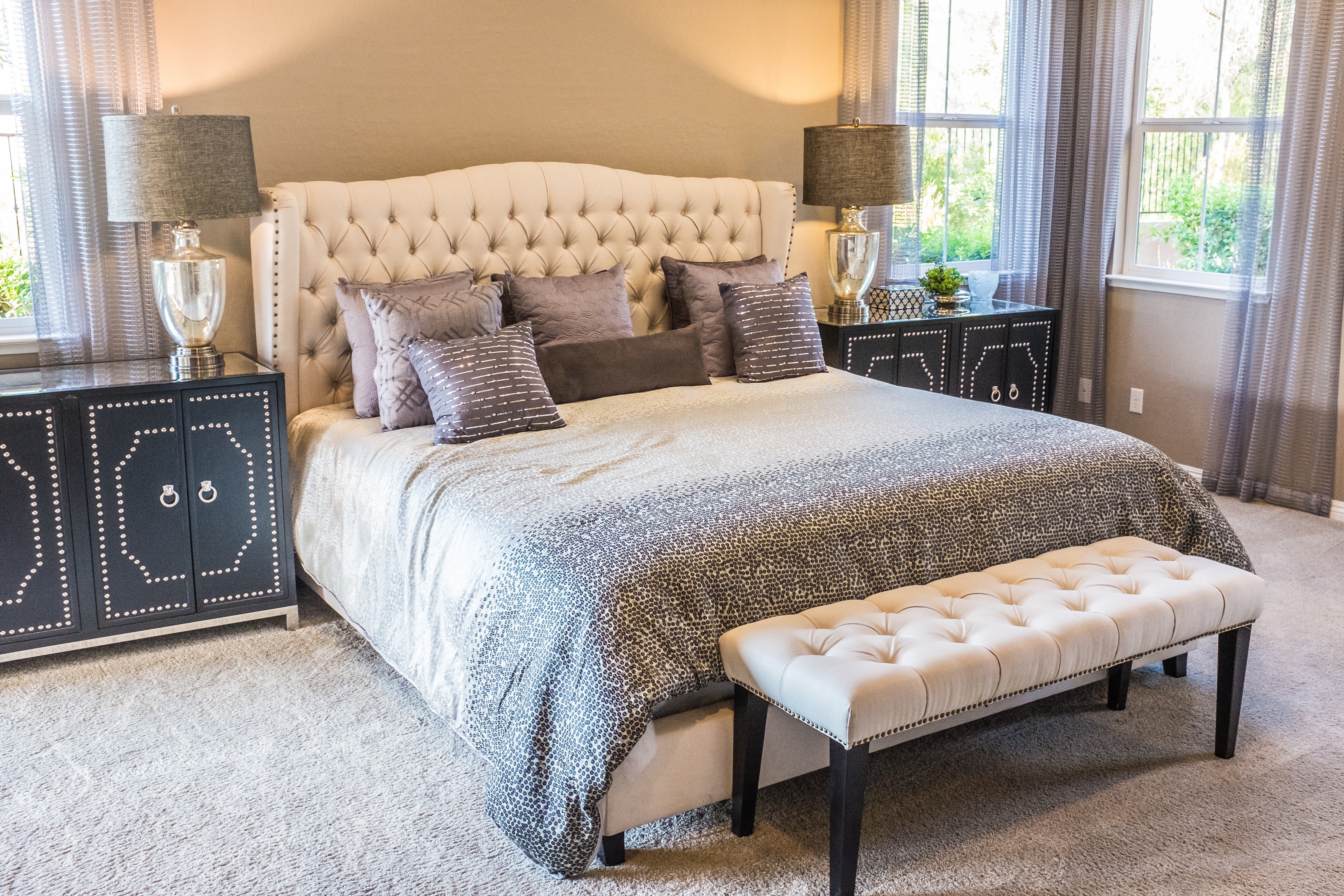 Easy Bedroom Makeover: 2021
Your bedroom is your haven after a long day. It is your sanctuary for peace and relaxation. Keeping it aesthetically pleasing is not an easy task but we have some great ideas for you to achieve that Pinterest-worthy lair.  Below you will find 3 simple steps that professional interior decorators swear by. 
1 Know what you want
Your bedroom theme should be one that you really like. Paint or wallpaper your bedroom with the color/s that appeal to you and not because it's what your interior designer suggested or because it's what Google says is the color of the year. It's your bedroom, own it. 
If a minimalist bedroom is what you have been thinking lately, go for it too! If you want to update your space to more colors, décors, and accessories, go ahead as well! There's nothing more satisfying than ending your busy and stressful day in a bedroom that truly appeals to you. 
2 Know your budget
Next to achieving the look of the bedroom that you want is knowing how much you can spend on your bedroom makeover. This is very important. Before diving into a bedroom makeover, either with the help of a professional or by DIY'ing yourself, the budget will either make it a success or a failure. It will be catastrophic to stop in the middle of the makeover because you failed to look ahead and estimate how far your money can go. 
One way to make sure that you stay on budget is to initially look for stuff that you can re-purpose on a makeover. Tired of your boring dresser? Try and give it new life by repainting it and changing the knobs. Those steps will save you money that you may use to buy that pendant lighting you have been eyeing for months! 
3 Choose your décor carefully
Your bedroom décor will have a great impact on the overall outcome of your bedroom make-over. A simple candle holder  like our Handmade Wooden Candle Holder will give your bedroom that pop of color that will add life to your bedroom. 
Get it here:   https://bit.ly/3yQr3mm 
Overall Dimensions in Inches: 
 Medium: 4 L x 4 W x 13 H, 
Take a look at this Side Table With Serving Tray. Both beautiful and functional, it is a perfect addition to your bedroom. It will complement any color or theme that you have chosen for your bedroom makeover.
Dimensions: 15.6" x 17.5" (Diameter. x H)
Storage part height: 5.5"
Get it here: https://bit.ly/3ri5ubT 
For more home décor to choose from, feel free to check out our collections at this link: https://daisys-choice.com/ Happy shopping!