Easy Autumn Living Room Decor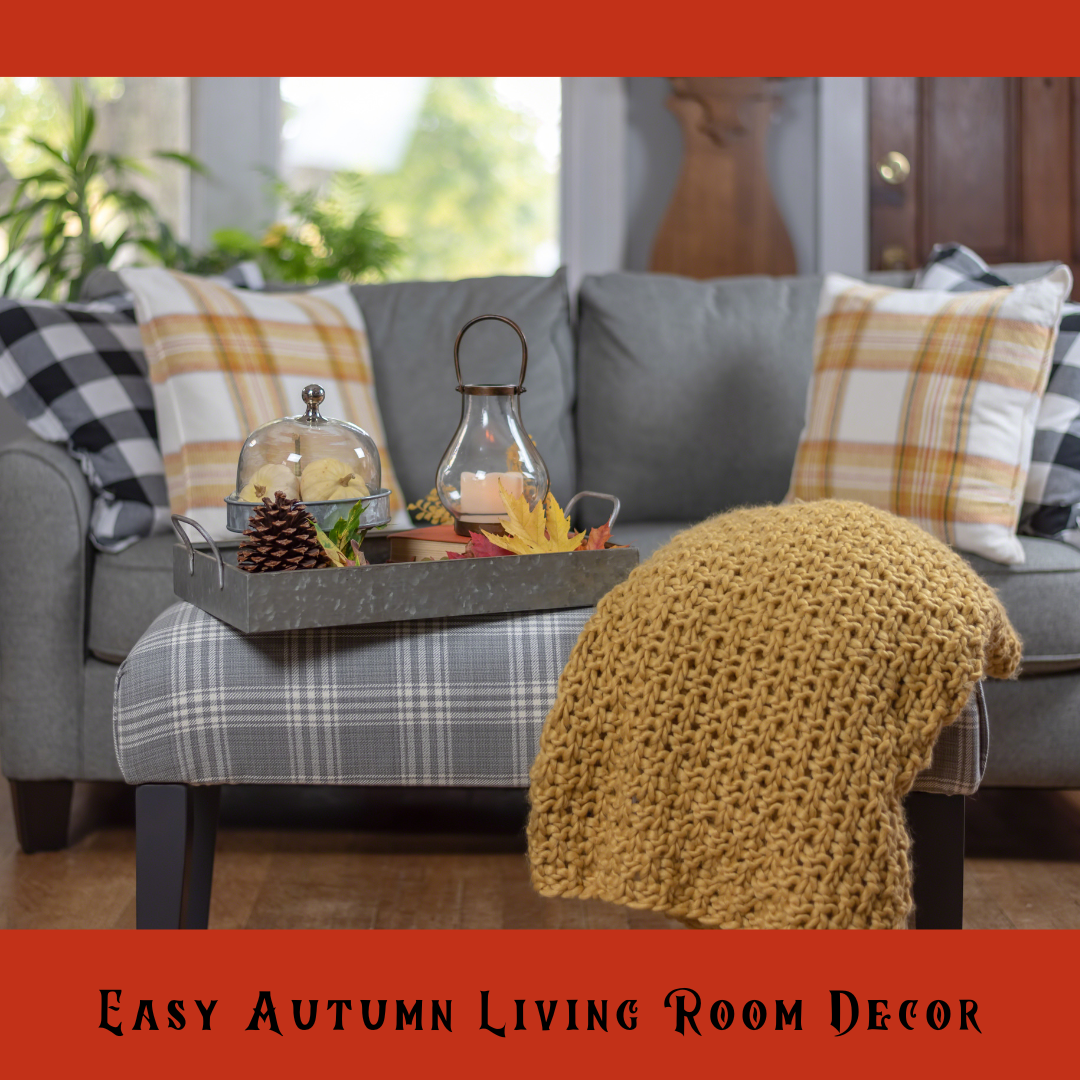 The living room is the heart of a home. It is the place where families gather at any time of the day. It is also the perfect hangout area when celebrating special occasions. Autumn is here and it is this season when we can enjoy decorating our living room for the colder nights ahead and make it cozy and relaxing. 
Go mad for plaid
Okay so maybe don't literally overdo the plaid, but you know, this is the saying that we always hear when the time for decorating for Autumn has come. Plaid gives that authentic and homey vibe to any area during this season and that is why this is on top of our list. 
Update your throw pillows with a plaid design
Take out your favorite plaid couch blankets from the closet 
Get a plaid table runner for your center table
Fall foliage in your living room
Foliage is the collective term for leaves, branches, or twigs. Foliage is not limited to leaves alone which makes it a great decor for Autumn given the wider scope of materials that can be used. Orange, brown, yellow, and sometimes dark green leaves represent the color of Autumn and these are the perfect colors of foliage to use for a Fall theme living room decoration. Dried Autumn foliage and fake Autumn foliage are always the safest and easiest to find decorations this season but if you prefer having live indoor plants here are the best ones that thrive in the colder months of Autumn and Winter:
Pumpkins
Pumpkins AKA the star decoration of Autumn is a must-have for your seasonal decoration. Pumpkin decor, ceramics, display, homeware, artworks, and even utensils are everywhere during this season and it will never be hard to find a pumpkin decor that will suit your taste and theme for your living room.
Get this CERAMIC PUMPKIN PLATE WITH FORK SET for only $5.49 at https://daisys-choice.com/products/ceramic-pumpkin-plate-with-fork-set?_pos=1&_sid=8258835f5&_ss=r 
Decorate your fireplace
It is colder and your fireplaces will once again be ignited. Let your fireplaces have the spotlight by decorating the mantel with Autumn foliage, candles, or pumpkins. You can repaint your fireplace with lighter colors so the usual orange, yellow, and brown Fall colors will create a nice contrast of colors and make your fireplace stand out.
Our ELECTRIC FIREPLACE STOVE SPACE HEATER is portable for any space in your home. Buy it here today: https://daisys-choice.com/collections/home-decorations-furniture-gift-items/products/electric-fireplace-stove-space-heater-1500w-portable-freestanding-with-thermostat-realistic-flame-logs-vintage-design-for-corners?_pos=2&_sid=3996bbfbf&_ss=r
Candles and candelabra
Give your living room that relaxing and comforting vibe with lighted candles. Lounging on your couch under a soft blanket while sipping tea or coffee and enjoying the glow of light coming from your lighted candles and a lit fireplace is a good way to relax and get cozy. With all the chaos and bad news all around, give yourself a much-needed break and enjoy some solitude and peace in the comfort of your living room. 
Get our best-selling BENZARA TRADITIONAL STYLE WOODEN PILLAR SHAPED CANDLE HOLDER, BROWN, SET OF 3 here: https://daisys-choice.com/products/benzara-traditional-style-wooden-pillar-shaped-candle-holder-brown-set-of-3?_pos=4&_sid=b76626e20&_ss=r
Make decorating your living room fun and exciting this season by making sure that your style, your taste, and what you like are all that matters. Enjoy the process and you will surely love the result that you will get. Have fun and enjoy! Love, daisys-choice.com   ❤