Easy and Affordable Christmas Decoration 2021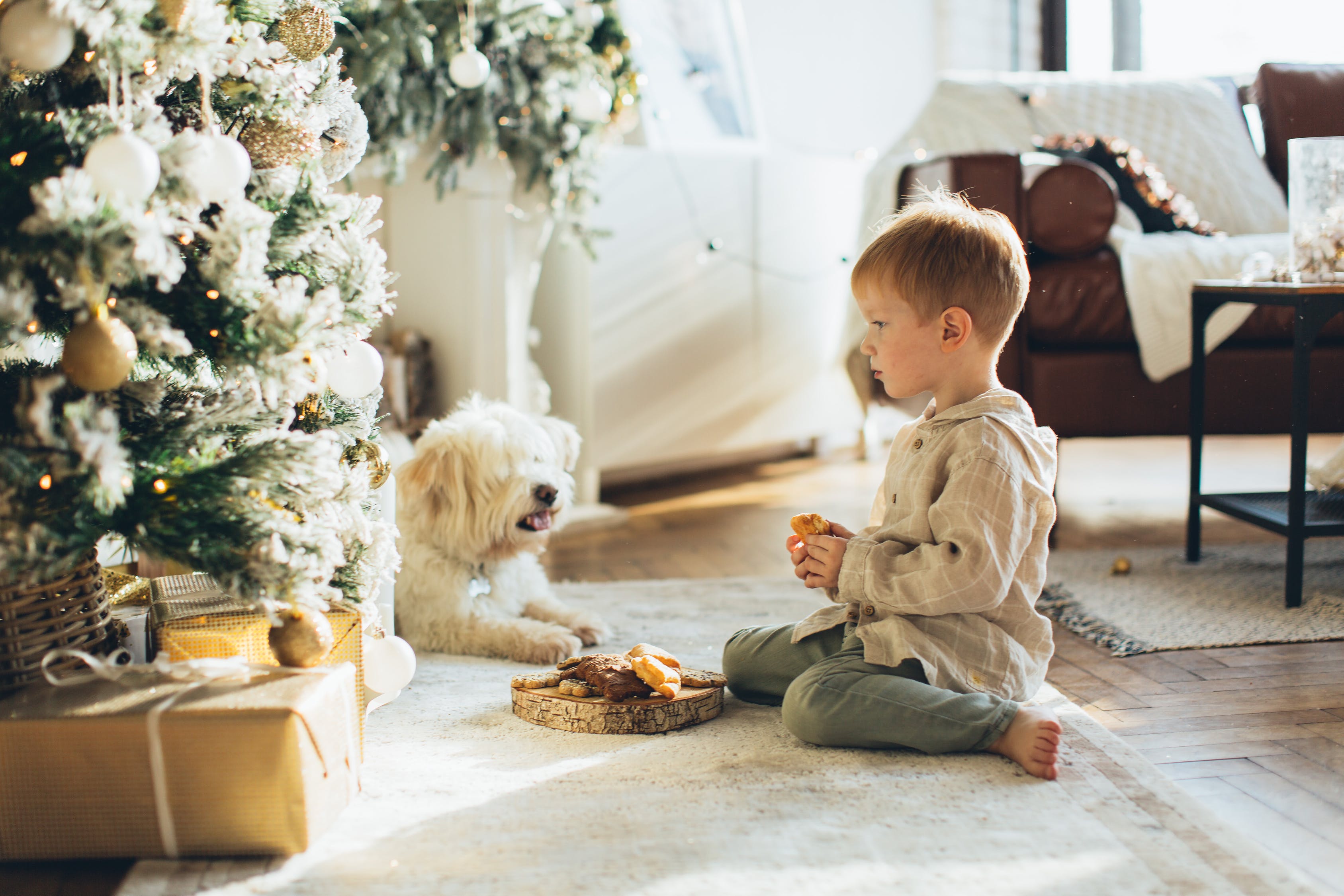 Christmas is here! The jolliest season of the year has arrived and it's time to get started with the Christmas decoration. This is the second Christmas that we will be celebrating in a pandemic and not everyone has the luxury to splurge their hard earned money on Christmas decorations. That is why we have prepared tips on how you can make your house dazzle with the Christmas spirit without breaking the bank. Below are some helpful tips on easy and affordable Christmas decoration.
Choose Artificial Christmas Trees
Real Christmas tree prices have increased up to 40% to 50% more this year and is expected to last for 2 to 3 more years. Lack of supply is to be blamed. The lack of living trees resulting in much higher prices will be felt more in cities. Christmas trees are the "main event" of a Christmas decoration and not having one will be upsetting. If you have not tried decorating with an artificial tree yet this is the perfect time to do so. Artificial Christmas trees are way cheaper than real ones, they are easy to no maintenance, they come in all sizes, colors, and shapes, and the best part is they can be used for many years. Artificial Christmas trees are definitely a bang for your buck and now is the best time to get one or two. Check out our best selling Artificial Christmas trees that you will surely love.
ARTIFICIAL CHRISTMAS TREE WITH STAND WHITE 82.7" PE
Suitable for indoor and outdoor use
Buy it here: https://daisys-choice.com/collections/christmas-decorations/products/artificial-christmas-tree-with-stand-white-82-7-pe 
FAUX CHRISTMAS TREE 82.7" LIFELIKE NEEDLES GREEN
Tree color: Green
Material: PE (Polyethylene) + steel
Maximum tree diameter: 41.3"
Suitable for indoor and outdoor use
Buy it here: https://daisys-choice.com/collections/christmas-decorations/products/faux-christmas-tree-82-7-lifelike-needles-green 
ARTIFICIAL CHRISTMAS TREE WITH PINE CONES AND WHITE SNOW 82.7"
Decorated with pine cones
Buy it here: https://daisys-choice.com/collections/christmas-decorations/products/artificial-christmas-tree-with-pine-cones-and-white-snow-82-7 
Go DIY
Homemade, handmade Christmas decorations add more meaning and sentimental value to a Christmas decoration and are a great way to save money, especially for people that love crafting. Creating your own Christmas decoration and ornaments like wreaths, tree hangings, tree skirt, staircase and window garland wraps, and many more can be easily done at home. YouTube, Pinterest, and Tiktok are your best source for tutorials and tips for a successful DIY Christmas décor. 
Creating Christmas decorations with your kids is also a great way to bond with them while creating beautiful memories that both you and them can treasure for a lifetime. You can schedule weekend evenings of December in making your DIY decors. 
Repurpose Old Christmas Decoration
Planning to get rid of old Christmas ornaments that have faded? Don't! You can bring old Christmas balls  back to life by repainting them into your current theme color. You may also cover them in glue and roll them over glitters to give them a new look. Paint your family names on old Christmas balls and ornaments  to give them a personal touch and give them a facelift at the same time. 
If you have bought more than enough Christmas ornaments like Christmas balls and hangings for your tree, display them by putting them on a clear bowl, vase, or basket. They will be a great addition to your centerpiece, mantel, or console. 
Do Not Be Ashamed To Reuse Christmas Decoration
Now is not the time to be ashamed of using Christmas decorations used in the previous years. Both indoor and outdoor Christmas decorations need not be brand new every single year. Your neighbors won't really care if you use the same inflatable Snowman in your garden or if you hang the same wreath on your door, or if you use the same string of Christmas lights in your window sill. And even if they notice, it is not anyone's business what you put up in your own property. What really matters is that you and your family love whatever Christmas decorations you will be putting up this year. 
Invest In High Quality Christmas Décor That Will Last For Years
High-quality decorations and ornaments together with careful usage and proper storing after the holidays  will guarantee that you will not need to spend hundreds of dollars for Christmas decorations every year. 
We have selected the most beautiful  high-quality and affordable Christmas decorations for our customers. Take a look below at some of our best-sellers at daisys-choice.com/.
6FT. INFLATABLE SNOWMAN
Material: Waterproof Polyester Cloth
Inflated Size: As picture show
Deflates and folds for easy storage.
Perfect for indoor and outdoor use.
Self Inflates quickly when plugged into a standard electrical outlet.   
Buy it here: https://daisys-choice.com/products/6ft-inflatable-snowman-blow-up-snowman-inflatable-with-rotating-built-in-led-lights-for-christmas-decorations-indoor-outdoor-yard-garden-home-lawn
RESIN HOLY FAMILY
Each measure approximately 2.75"W x 1.25"D, with Joseph being 8.5"H and Mary 5"H.
Buy the set here: https://daisys-choice.com/products/resin-holy-family
CHRISTMAS GARLAND WITH BAUBLES AND LED LIGHTS GREEN 65.6' PVC
Bauble Color: Gold and red
Suitable for indoor and outdoor use
64 x 1.6" bauble (32 x gold and 32 x shiny red)
64 x 2.4" bauble (32 x gold and 32 x shiny red)
Buy the set here: https://daisys-choice.com/products/christmas-garland-with-baubles-and-led-lights-green-65-6-pvc 
Buy Your Christmas Decorations Before Thanksgiving
Christmas decorations are cheaper before Thanksgiving. This is a trend for many many years already and if you have not heard it, we're glad that you do now. Some households start their Christmas shopping for gifts and decorations after Thanksgiving causing prices to get higher due to the high demand. 
Pay Attention To Christmas Sales And Discounts 
Online and physical stores will be having Christmas sales and big discounts as soon as November starts and is expected to last until January. Grab this opportunity to start your Christmas shopping of gifts and decorations. Check out our website for our seasonal sales. Like, subscribe and follow us on our social media accounts to get notified of our Sale promos too!
Visit us below:
Pinterest: daisyschoice520186
IG: @daisyschoicehomeware/
FB: @DaisysChoiceHomeware
Enjoy shopping and have a Merry Christmas!
Source:
https://www.pennlive.com/news/2021/11/expect-your-2021-christmas-tree-to-cost-much-more-says-auctioneer-who-sold-51000-of-them.html