Benefits of Doing A Home Makeover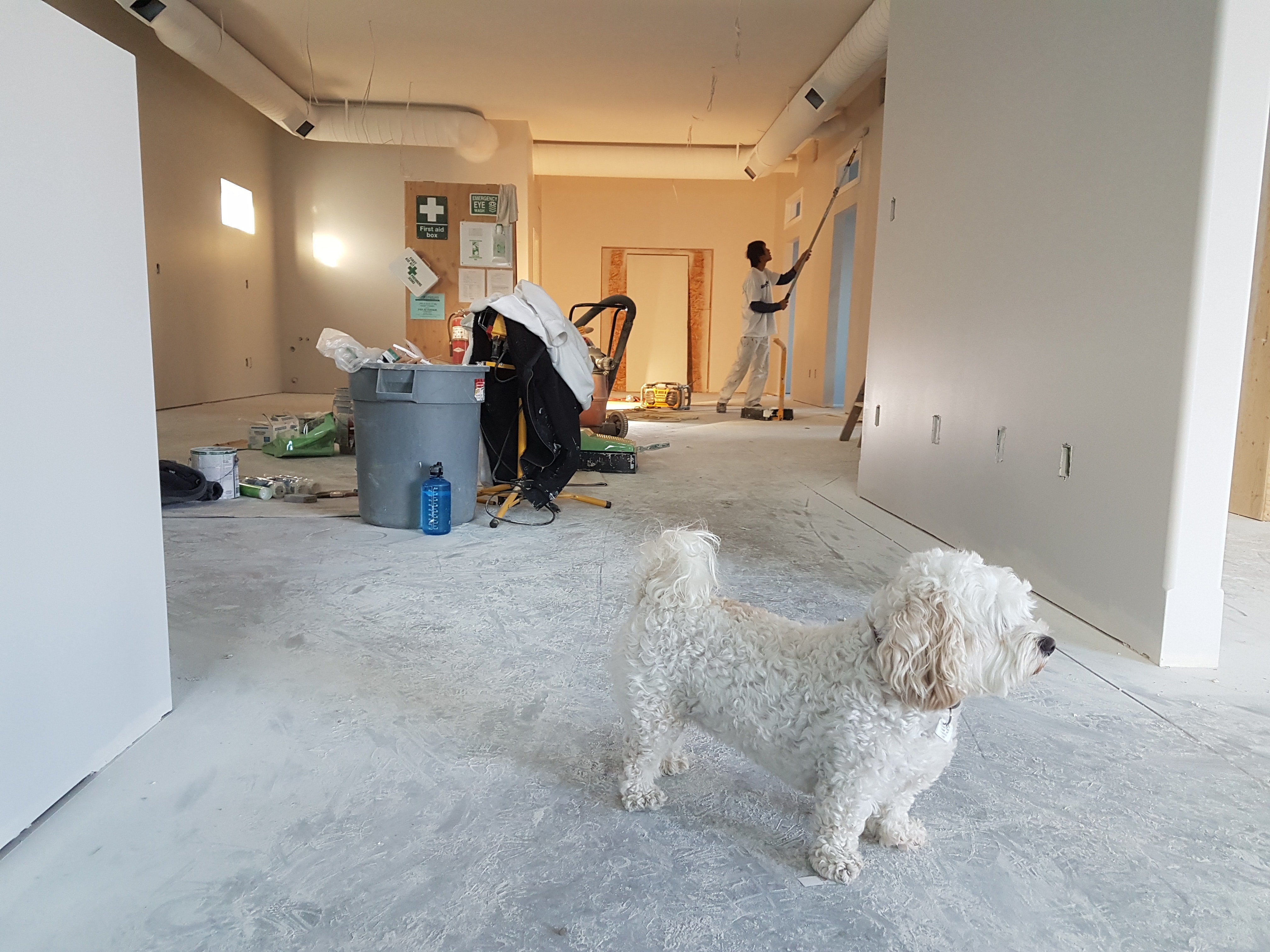 Some people start to do home makeovers because they are tired of the current look of their homes.  Others do it after getting inspired by watching a house flipping on HGTV, while some do it because of boredom brought about by, perhaps, the lockdowns and the pandemic. Whatever the reason is, do you know that doing home makeovers, restoration, renovations actually comes with tons of benefits? You will be surprised by some of them, so please go on and take a look at the list of benefits in this blog.
Home Makeovers Can Save You Money
Yep, that's right! It can save you money and you might be wondering already how spending money on a home makeover can actually save you money. Upgrading your home with high-quality materials like paint, carpet, furniture, fixtures, and others will ensure that you will enjoy your home without worrying about things falling apart after a year or two. It is always better to spend money on anything that is sure to last for years than to cut your cost and then constantly worry that your wall paint might start to peel or that your doors get unhinged by a slight force. If you invest in high-quality materials, you have assurance that you will not need to call your handyman in the next several years.
You Will Be An Asset in Your Community
Upgrading your home, lawn, and driveway will contribute to the beautification of your neighborhood and that will make your neighbors appreciate you more because you will be adding to the value of your neighborhood. If you add to the aesthetics of your area, the chances of houses having higher resale value is an instant assurance that will please everyone in your neighborhood. By adding more value to the resale prices of homes, you will likely gain a better relationship with your neighbors because who doesn't adore someone who gives way to earn more dollars, right? 
It Will Increase Your Home's Value
Of course, your home is the first to be assured of higher resale value when a successful home renovation is finished and it's a great thing if you consider selling your home in the future. Consider it as an enjoyable investment because when you're done renovating your home, you will surely love the brand new feel and at the same time you know that all the expenses can be compensated very well in the future if your house goes up for sale.
Home Makeover Brings Back the Glory of your Home 
You will enjoy the brand new feel of your home after a home renovation or makeover and at the same time, you are bringing it back to life. Not only are you giving your home back its lost glory but you are upgrading it with the latest innovations of home building and modern housing restoration. 
You will enjoy your time with family and friends better in your home that has just been given a makeover.  This is especially true now during the pandemic where our homes are our safe haven from the stress, anxiety, and uncertainty brought about by Covid. 
Home Makeovers Will Improve the Functionality of Your House
Have you spent years in your home and over time have you endured the fact that the space is not enough anymore, or that the layout of the kitchen is not appropriate for your growing family, or that the placement of your lighting fixtures are not matching your new furniture anymore?  These are valid reasons why a home renovation is needed and you will have a better appreciation of your home once all the needed upgrades, tweakings, alterations are completed. 
A home makeover will also allow you to have more space by eliminating outdated and not-needed home structures like walls and columns. Whatever you need to live better and more comfortably will be achieved when you work closely with your architect and designer. 
Home Renovations Will Fix Security and Safety Issues
Houses that are 50 years old and above will definitely need an upgrade in their security and safety features. Electrical wiring must be changed, door bolts and locks need to be upgraded to give you peace of mind at night knowing that you can sleep soundly because your family is safe and secure from the dangers of fire breaking out because of faulty wiring. With modern technology, there are also tons of security upgrades like security cameras, sensors, alarms, and many more. Do not hesitate to talk with your builder to ensure that you are getting the latest and most efficient security and safety upgrades.
To help you with your home makeover project, we selected some of our best-selling products that you would definitely love and need. Take a look below: 
RECTANGULAR LAVATORY BATHROOM CERAMIC SINK
The bathroom ceramic vessel vanity basin is a perfect combination of Chinese ceramics and modern design. It is made of high-quality vitreous china and ceramic material. Designed with a non-porous surface, it is easy to clean. It is a great replacement for your old bathroom sink. 
Unglazed rim: 495x394x184mm
Front to back: 5"(127mm)deep.
Installation Guide: Included in the package
-Do not beat or hit when you install the ceramic vessel sinks.
-Simply wipe over it with a damp cloth after each use.
-Do not use abrasive cleaners, chemicals, disinfectants, acetone, alcohol, or any cleaner incorporating isopropyl alcohol.
Get it here: https://daisys-choice.com/products/changie-1637w-rectangular-lavatory-undercounter-bathroom-ceramic-sink-white-17-x-13-inches?_pos=1&_sid=4c8e7e4d2&_ss=r 
KITCHEN FAUCET PULL DOWN SINGLE-LEVEL STAINLESS STEEL
Your faucet is one of the most used and easily worn-out kitchen accessories and updating it every now and then will enhance the look of your space. Choose modern faucets like our Kitchen Faucet Pull Down Single Level Stainless Steel to give your sink a facelift. You will enjoy the comfort and aesthetic every time you wash your most trusted pots and pans.
All metal-body gooseneck design. It's durable and easy to match most sinks, and its excellent corrosion resistance and rust resistance capability help you clean the faucet easily.
Easy to Use: Pull out sprayer and 360-degree rotation
Multifunctional Outlet Water Effect: Three function settings (Stream, Spray, Focus). Stream for water injection, spray for flushing, focus for filling water, single handle integration design controls water temperature and flow volume more conveniently.
Easy to Install: 1 or 3 holes for you to choose from. All installation mounting hardware provided includes EPDM high elasticity ultrahigh nylon encryption braided drawing tube.
Get it here: https://daisys-choice.com/collections/kitchen-items/products/odbo-7505-kitchen-faucet-pull-down-single-level-stainless-steel-kitchen-sink-faucet-with-pull-down-sprayer-single-handle-high-arc-pull-out-kitchen-faucet 
WALL MIRROR BAROQUE STYLE (39.4"X19.7" BLACK)
This beautifully designed wall mirror with an ornate frame will create a classic atmosphere in your bathroom, dressing room, or bathroom.
This antique-look mirror has a sturdy wooden frame that has been meticulously crafted in a decorative Baroque pattern. In addition, the beveled edge gives this mirror a unique look.
It is ready to be wall-mounted thanks to the already installed hooks on the backboard.
Size: 39.4" x 19.7" (L x W)
Comes with four mounting hooks
COFFEE TABLE WITH STORAGE VINTAGE RECLAIMED WOOD
This antique-style wooden reclaimed coffee table, with a large compartment under the lid, is a timeless living accessory for your home. Whether you are looking for a coffee table to rest your food and drinks, or a box with a storage function, this 2-in-1 table is the perfect choice for you.
It's made from reclaimed wood, which means that every piece of furniture is unique and slightly different from each other. The furniture made from reclaimed wood has characteristics of different wood like teak wood, Sheesham wood, Acacia, Mango wood, Saal wood etc.
Material: Reclaimed solid wood
Size: 33" x 20" x 14" (L x W x H)
Multi-color wood with iron knobs
Polished, partly painted & waxed
Buy it here: https://daisys-choice.com/collections/accent-furniture/products/coffee-table-with-storage-vintage-reclaimed-wood


PLANTER 39.3"X19.6" X27.9" WOOD
This wooden planter is perfect for growing vegetables, flowers, herbs, and fruit. Thanks to its decorative design, it will make a stylish addition to your garden, balcony, or patio.
Made of high-quality Chinese fir wood with a varnished finish, this planter is very sturdy and durable. The plant beds are situated at an ideal working height, which makes planting easier on your back and knees and reduces fatigue. The planter is space-saving as the space beneath the plant bed can be used to store seeds, soil, a watering can, etc.
Material: Solid Chinese fir wood with a varnished finish
Dimensions: 39.3" x 19.6" x 27.9" (L x W x H)
Buy it here: 
https://daisys-choice.com/products/planter-39-3x19-6x27-9-wood?_pos=2&_sid=f09642e7c&_ss=r 
Please visit us today at https://daisys-choice.com/ for more of our beautiful and affordable homeware, home décor, gifts, toys, and pet accessories.