5 Unique Wine Accessory Gift Ideas Perfect For Wine Lovers 770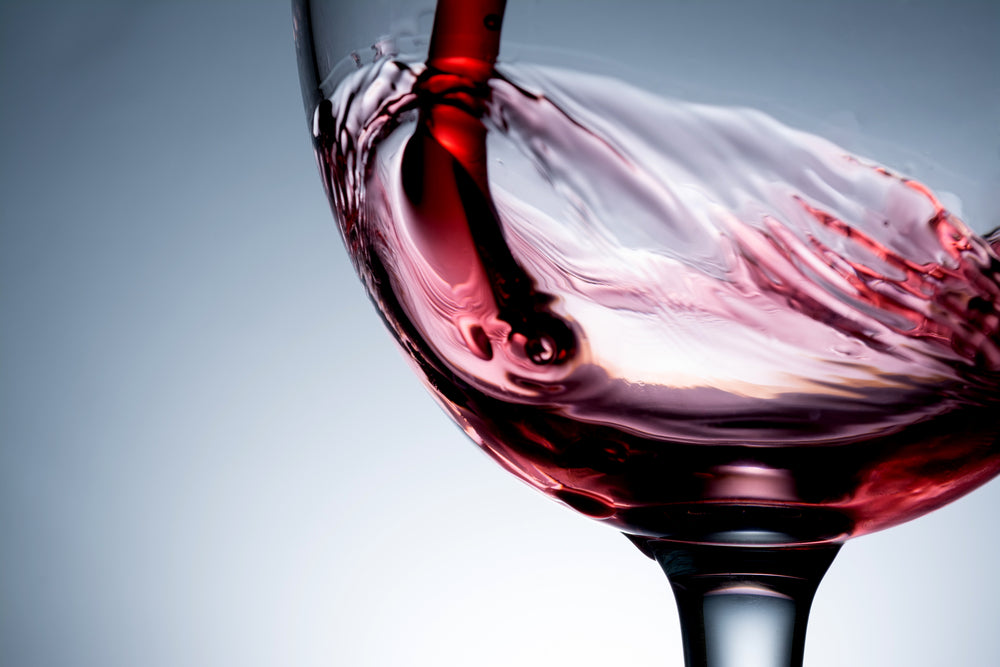 5 Unique Wine Accessory Gift Ideas Perfect For Wine Lovers 770
You can't go wrong with a bottle of wine as a gift, but what if you want something a bit more creative that shows that you've made a little more effort than heading out to the liquor store just before you met up with them? If you are having trouble coming up with ideas, this collection of five wine accessories will thrill any wine lover.
Any liquor collection would be enhanced with this beautiful wine wall rack. It's just what a wine lover needs to display their favorite vintages. It combines beauty with functionality - all it's missing is three bottles of the best vintage. There is even space to store the wine glasses.
Wall-mounted wine racks are both functional and beautiful. They can be used to showcase some of a wine lover's collection in a location that is easy to access. Metal wine racks are light and easy to mount to a wall, even if you are not an expert at DIY.
This wine rack could be mounted in the kitchen, but you would need to take care that heat and humidity do not affect the quality of the vintage. Of course, this is not a problem if you are going to drink it quickly!
The lounge or dining room are both great alternatives for placing this rack. These are areas in your home where guests will certainly see the wine rack, and you are less likely to encounter humidity or temperature issues. It would still be best to place it on a wall that does not get a lot of light as light can speed up the aging process of the wine and negatively impact its characteristics.
This one is for wine lovers who like to have a bit of fun with their home décor. It's just right for gatherings of family and friends and will be a great conversation piece. It will fit in with any home décor.
It is perfect for displaying the best vintages and would be a talking point in any kitchen or dining room. The cute chef figures linking arms protectively around the bottle will make any wine lover smile. It looks as if they are trying to stop anyone else from drinking it, which is a feeling many wine lovers will relate to!
This unique wine holder looks like it has comes straight off a pirate ship. The striking skeleton design brings a touch of character to any dining table. This is a must-have wine accessory for a Halloween get-together, where it will be the star of the show with a bottle of red.
When you are not entertaining, it should not be hidden away! It would make a perfect bookmark on a shelf of gothic novels. It would also make a unique paperweight on a heavy wooden desk in your study. It's both lightweight and durable, so it is easy to move around but not too delicate. It will delight any wine lover who likes gifts that are a little different from the norm.
Shaped as an elegant mermaid, this striking bottle holder will grace any dinner party and provide a talking point. Finished with a distressed white paint, it injects some shabby chic charm to the evening. Any wine lover would be proud to use it to hold their favorite bottle of red.
Although its main purpose is to show off a special bottle of wine that deserves to be noticed, it also prevents bottles from being knocked off the table. This particular style would suit a dinner party or get-together with a nautical or maritime theme. Its design allows it to fit bottles of varying sizes, and it makes a lovely ornament when it is not in use, so leave it on display!
This gift looks like it has come straight out of a fantasy epic. The dragon goblet would make a fantastic gift for any wine lover who takes their vintage seriously. It's sure to be a conversation piece and raise a few smiles around the dinner party.
It can be used for a Halloween or fantasy-themed dinner party and deserves to take pride of place on the table. When not in use, it makes a fascinating decoration in your lounge or dining room.