30 Easy & Affordable DIY Home Decor Ideas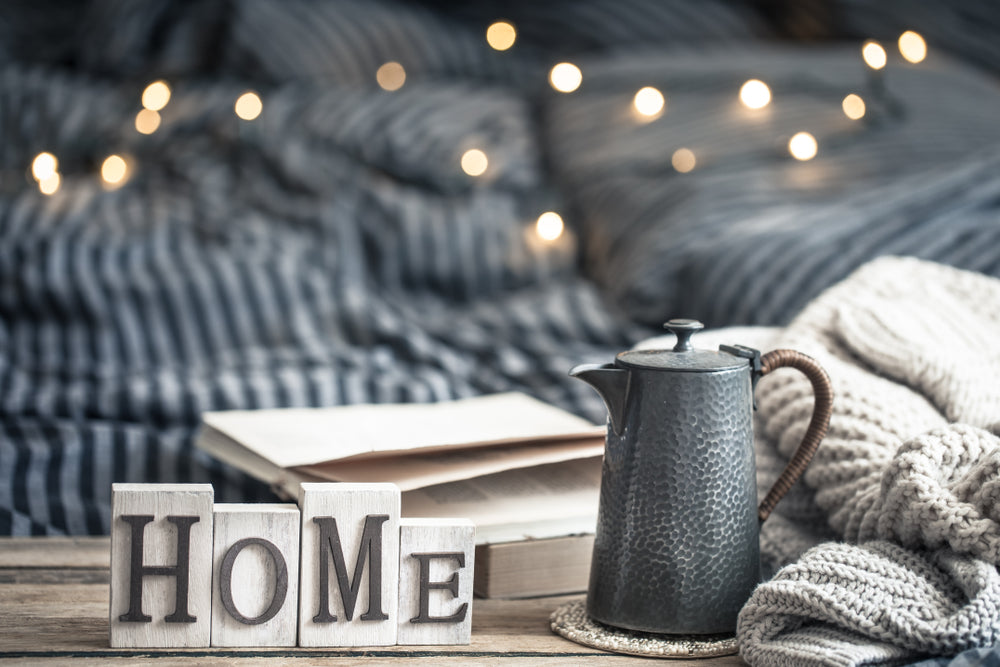 30 Easy & Affordable DIY Home Decor Ideas
With a little creativity, your home decor can easily be transformed. We have gathered 30 ideas for simple projects that won't break the bank.
1. Tidy up
One of the quickest ways to improve your home decor is to clear out unwanted items and tidy up everything. Best of all, it won't cost you any money.
2. Accent wallpaper
You can change the look of a room by adding wallpaper just as an accent in a small area.
3. Bathroom shelving
Keep everything neat and make a feature in the bathroom with a shelf like the Nantucket Bathroom Wall Shelf.
4. Plants
Plants look beautiful and reduce stress and anxiety, creating a very relaxing atmosphere. This 4-tier Metal Plant Stand, for example, displays greenery beautifully.
5. Add storage
Adding extra storage, such as this Geo Pattern Wall Cabinet, will keep the house clear and improve the look of a room.
6. Freshen up the entrance
Make sure the entrance to your home is clean, clear, and tidy. Add a feature such as this Flamingo Welcome Mat and visitors will be immediately impressed by your home decor.
7. Add a personal touch
Add a personal touch to your decor with family photos in a frame, such as this 5-photo Family Wall Frame.
8. Lighting
You don't have to splash out on an expensive electrical refit to add mood lighting. A Scrolling Candle Wall Sconce, for example, is an easy way to update the lighting.
9. Artwork
If your budget doesn't allow for expensive artwork, just enlarge one of your own beach or landscape shots to frame.
10. Paint furniture
Liven up an old dresser or sideboard with a coat of paint to update the look.
11. Rustic features
Expose beams and treat them or whitewash them to give the room rustic charm.
12. Mirrors
Mirrors are used to accentuate light and space. A mirror such as this Golden Geometric Wall Mirror can add a sense of openness to any room.
13. Frames on shelves
Instead of hanging frames on the wall, lean them on a shelf to give the room a modern and relaxed feel.
14. Paint brickwork
Painting exposed brickwork instantly updates the look of the room.
15. One color
If you decorate the whole house in the same base color, it's easier and cheaper when decorating and brings the whole house together.
16. Metal
Adding in even small metallic accents, such as this Rose Gold Candle Lantern, brings elegance to a room.
17. Mount the TV
Quickly and easily make your room look more streamlined by mounting your TV on the wall.
18. Soft furnishings
Layer throws and add soft cushions in a variety of fabrics and textures to create a warm and cozy feel.
19. Navy
A great neutral wall color that pairs well with other colors, Navy makes an instant impact in your room.
20. Contrast
Update a room without a complete overhaul by adding contrast. Add a vintage mirror, such as the Vintage Amelia Taupe Mirror, to a modern interior to immediately update the room.
21. Rugs
Cheaper than changing flooring, a rug can make a real statement in a room.
22. Group frames
Grouping small frames together on a wall creates the same impact you get from a much larger, more expensive piece.
23. Move furniture
Rearranging furniture instantly gives the room a makeover.
24. Couch position
If you can, position the couch underneath a large window to make a feature of the sunlight and the view.
25. Symmetry
Pairing items, such as side tables with lamps at either end of a couch, gives a room symmetry and looks visually pleasing.
26. Garden bowl
A bowl with succulents and cacti makes a fabulous centerpiece for a room.
27. Empty fireplace
Don't leave an unused fireplace empty; filling it with logs will create a nice focal point for the room.
28. Open shelves
Colored crockery in the kitchen can be displayed on open shelves to provide colored accents in the room.
29. Sheer curtains
Sheer curtains are affordable and add a light and airy look to a room.
30. Think seasonal
Have a few key pieces that you can swap seasonally to give the room an update. This Twig Lights Snowman Statue, for example, would make any room feel festive.