15 Great Christmas Decoration Ideas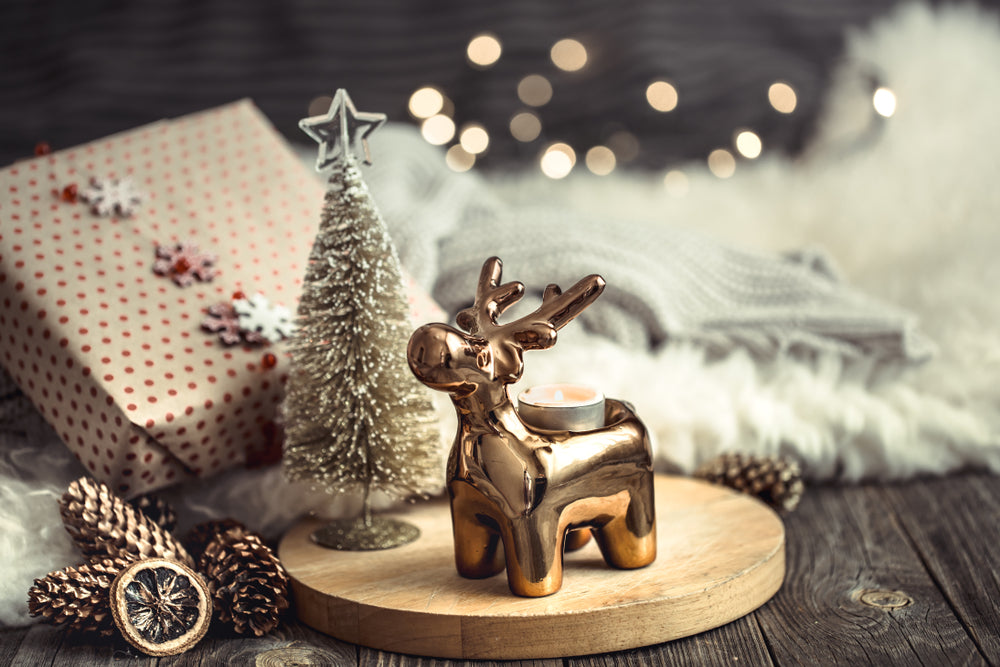 15 Great Christmas Decoration Ideas
The most joyful time of the year can very quickly become the most overwhelming, but the good news is that we've got a list of Christmas decoration ideas that will help you to transform your home this holiday season.
Citrus Garlands
If you want to get creative this festive season, making your own citrus garland can be an excellent way to personalize your holiday décor. Simply dry slices of fragrant orange in the oven and use a piece of thread or twine to assemble them into a garland that can be hung across a mantlepiece or used to decorate a miniature Christmas tree centerpiece.
Picture-Perfect Plaid
From plaid cushions to throws and even stockings that can be used to ensure your fireplace is fit for Santa's arrival, there are myriad ways to ramp up the coziness factor this holiday season by placing pops of plaid throughout your living area.
Decorate with Gifts
You've heard of decking the halls, but what about decking the walls? If you already have piles of presents sitting beneath the tree, why not arrange a selection of your most beautifully wrapped gifts on an exposed bookshelf?
Christmas Countdown
Creating a countdown can be an excellent way to increase excitement levels as we approach the big day. There are myriad ways to do this, but one of our favorite ideas is to position a light box among the presents beneath your tree so everyone knows exactly how many days are left until Christmas.
Vintage Charm
From a super cute snowman, such as this Twig Lights Snowman Statue, to vintage-inspired woodland reindeer ornaments, like this Standing Woodland Reindeer Décor, there are a variety of ways to add some vintage charm to your Christmas décor.
Make a Hot Cocoa Station
Everyone loves hot cocoa when it's chilly outside, so why not set up a dedicated station with mugs, marshmallows and peppermint candies? You could also decorate it with miniature Christmas trees, a plaid tablecloth and a sweet, intricately decorated tabletop lantern, such as this Antique-Style Floral Lantern.
Twinkle Lights
Weaving string lights into evergreen foliage is an ideal way to give every corner of your home a festive twist. Place everywhere from your living room mantelpiece to staircase banisters and around bed frames.
Create a Feature Staircase
This décor idea comes into its own as darkness falls. In addition to decorating your banister with festive garland, you can use battery-operated candles to illuminate each step to ensure Santa doesn't have any difficulties navigating your home once he arrives.
Shining Stars
Festive décor can be adapted to suit a variety of interior styles, and if you want to take a contemporary approach, hanging stars of different sizes from the ceiling to create a 3D gallery wall will create a memorable feature.
No Christmas Tree? No Problem!
If you're short on space and don't have enough room for a Christmas tree, pine, fir or spruce branches can be placed in vases to create a cute and compact festive feature. You can even decorate them with colorful ornaments.
Dress Your Home
From bringing some additional festive cheer to your entryway to decorating everything from door handles and arranging sparkly ornaments inside a clear glass vase, if you have some leftover tree decorations and you don't want to put them away until next year, there are a variety of creative uses you can find for them around your home.
Bring Christmas to Your Coffee Table
Arranging some festive peppermint candies around a sweet star-shaped lantern is a simple and effective way to give your coffee table a touch of Christmas magic.
Don't Forget The Windows
From hanging candy canes from evergreen garlands to positioning removable snowflake decorations to your window panes, creating a sweet window display that both you and passers-by can enjoy doesn't need to be complicated.
Create a Customized Christmas Card Display
If you've run out of space on the mantlepiece to display cards wishing you a joyful Christmas from your loved ones, re-purposing a pin board can be an ideal way to appreciate them over the holiday season. Position some string lights across the pin board and display your cards using a selection of small, decorative pegs.
Design a Memorable Table
Sitting down to enjoy Christmas dinner with your loved ones is always a highlight of the whole festive period. Whether you want to go all in and create a colorful table adorned with ornaments and glitter or would prefer to keep things simple with an evergreen garland table runner and some twinkling votive candles, there are myriad ways to make this a memorable time for both yourself and your nearest and dearest.