15 Fantastic Ideas For Turning Your Garage Into A Man Cave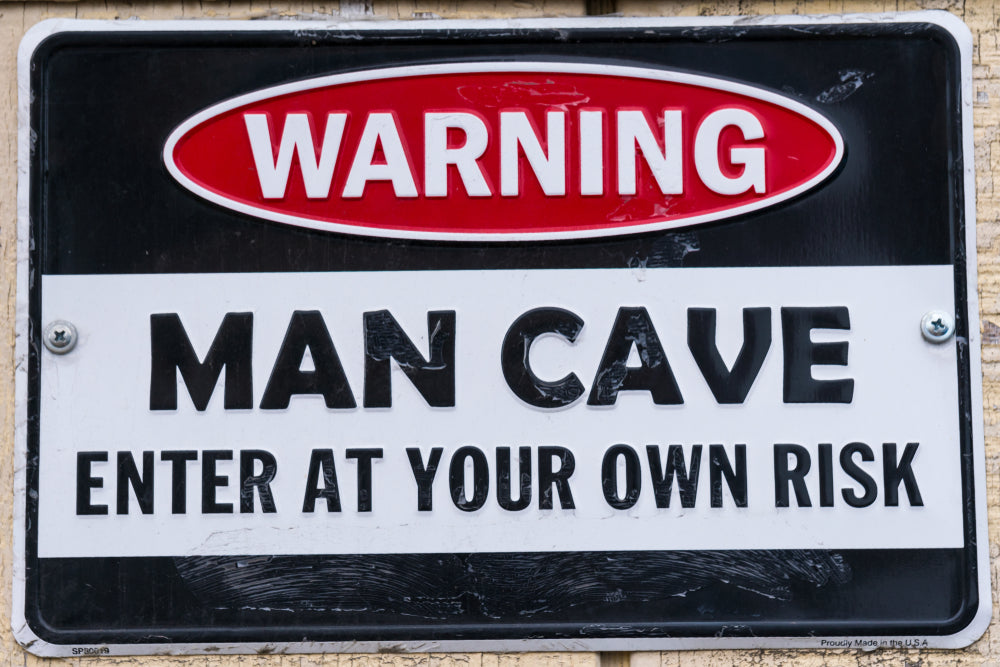 15 Fantastic Ideas For Turning Your Garage Into A Man Cave
In today's super busy world, we all need a space that we can call our own, and we've got a bunch of ideas that will help you to design your dream man cave.
For Petrol Heads
From vintage car prints to models of your favorite vehicles and even a unique table constructed from an old engine block, you can really let your imagination run wild when designing a car-themed man cave. If you have enough space, you could even use this as an opportunity to invest in a project car. So, if you've always had a dream car, why not make that dream a reality right now?
For Sports Fans
Sure, you could just watch sports in your living room. But with a sports-themed man cave, you'll get to decorate it to your taste and have your buddies over whenever you want. In addition to a decent screen and comfortable seating, this is the perfect opportunity to finally display some much-loved sports memorabilia.
For Motorcycle Lovers
There's a whole lot of motorcycle merch out there, so if you love bikes, you won't have any trouble giving your man cave the makeover it deserves. If you don't have quite enough space to make an actual motorcycle the star of the show, decorating the walls with cool parts and sleek leathers is a great way to add personality to your space.
For Appreciators of Old English Pubs
An excellent option for those looking to create a super comfortable man cave, the old English pub look features a lot of wood, fun pub games, and, of course, your own personal bar area.
For Film Buffs
If you're in love with the silver screen, transforming your man cave into your own personal movie theater will be a dream come true. In addition to the screen itself, your seating selection is arguably the most important part of getting this look picture-perfect. Remember, comfort is everything!
For the Relaxing Rustic Look
If you want to escape our fast-paced modern life, the rustic look could be the one for you. Think old decorative objects like beer barrels and vintage tools, exposed brick walls and a characterful wooden floor.
For Gamers
Imagine having a man cave filled with your favorite retro video games alongside your Xbox, PlayStation and Switch. You won't need to choose between them because you'll have space for them all!
For Spa Lovers
Want to chill out in your own Jacuzzi tub and give yourself the treatment you truly deserve? If so, why not transform your man cave into your own personal spa for some super chill times?
For Hands-On Guys
Whether you partake in a bit of carpentry on the weekends or just like to tinker around with new creative ideas, transforming your man cave into the ultimate tool shed could be the ideal way to carve a space for yourself that will allow you to prioritize the things you love.
For Music Lovers
Provided you install enough insulation, there's nothing stopping you from setting up your own music studio in your man cave. Think everything from record players to '90s boom boxes and maybe even some DJ decks.
For the Studious Type
Studies were sort of the original man caves, and if you want to indulge in a bit of classic design, why not create your ultimate home office? There's no reason you can't incorporate a bunch of fun features, so let your imagination go wild here!
For Retro Appreciators
From a chic leather Chesterfield couch to iron bar stools and unique antiques, there are a plethora of ways to give your man cave a vintage makeover. With everything from quirky Vintage Red Bike Desk Clocks to intricate model ships, such as this Cutty Sark Ship Model, this is an interior style that can be adjusted to suit all tastes.
For Man Bands
Whether you're taking your band seriously or it's just a way for you all to let off steam on the weekends, you're going to need a dedicated space to host band practice. And no, garage bands aren't just for teenagers, especially if your garage has had a man cave makeover.
For Wine Lovers
Transforming your man cave into a wine cellar is a super sophisticated move. And you could go all-in and make your space look like an actual underground cave with rocky walls and wall-mounted lanterns, like this Open Top Hanging Lamp.
For Poker Players
Imagine a man cave with luxurious casino-inspired décor and your very own poker table. Your buddies are guaranteed to always want to host games nights at your house!