15 Fantastic Housewarming Gifts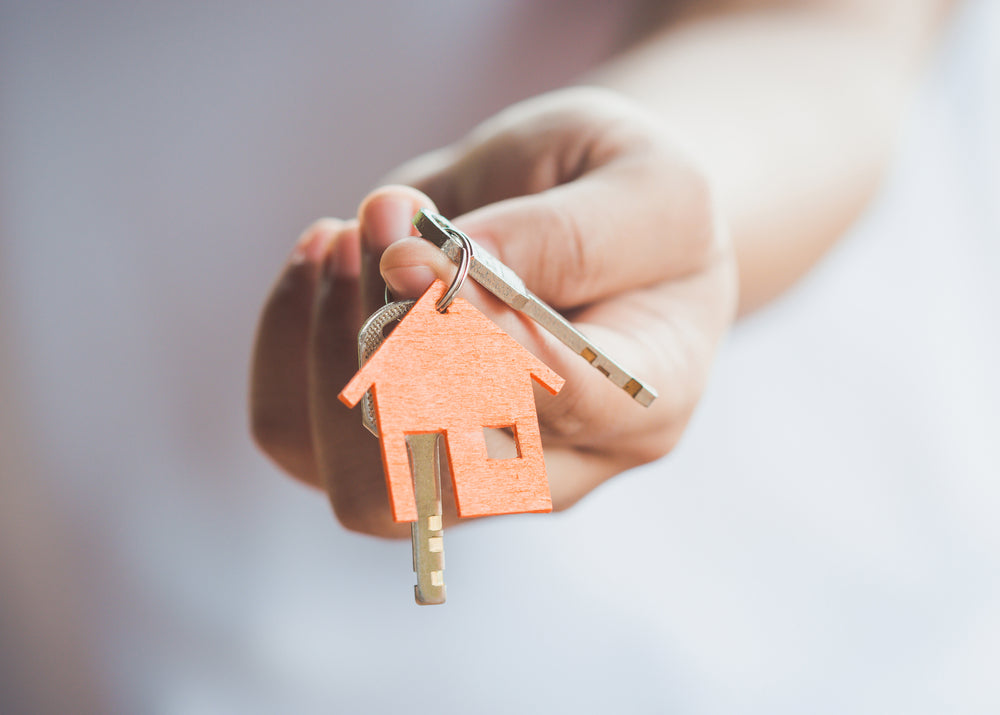 15 Fantastic Housewarming Gifts
It can be difficult to know what to buy people as housewarming gifts. Traditionally, housewarming gifts are given to help a person or a couple establish their first home. These days, many people house share and move into a property with a partner much later in life, having already accumulated the goods they need for comfortable living. Modern housewarming gifts are more about gesture than practicality. Here are 15 greats housewarming gifts that your loved ones may not have thought of already:
House Number Plaque
Most houses have a house number plaque placed outside their home to make it easier to find. However, it isn't something people will think of buying before they move as they will have too much else to do in the rush of moving. They probably won't have thought to buy one of these in advance.
Slates
Slates have been trendy for a long time, and it doesn't look as if this will change any time soon. Opt for a traditional slogan such as "Home Sweet Home" or find one that is unique to the person who is moving, depending on their tastes or sense of humor.
Vintage Prints
Vintage prints are especially popular in the kitchen, and they can make a house look very cozy and welcoming. A touch of nostalgia is good for the soul. Find the right one and it will be well loved.
Wine
Wine is always a popular housewarming gift. It is well deserved after the hassle of moving, and you can raise a toast to the new home!
Glasses
You can never have too many glasses, and there is a good chance that the mover will have broken or lost at least a couple of these during the move. Glasses will be much appreciated, especially if they are full of wine.
Drawing of the House
If you are a good artist or you know someone who is, why not create a picture of the mover's new home and gift it to them? This will be a unique gift just for them, and it is not something that other family or friends of theirs might have thought of.
Key Store
Whether you opt for a set of key hooks, a key safe or even a key ring, you can give the mover a safe place to hang up the keys to their new home. They will never have to lose their spare set of keys.
Garden Accessories
Garden ornaments make great housewarming gifts. There are so many to choose from, from a woodland animal to a gnome. It will be easy to choose something the mover will love.
Tea Light Holder
These can make a room look very cozy, so they are a lovely idea for a housewarming gift. Choose one to match a color scheme in the home.
Plants
Plants can be a wonderful gift if the mover has a green thumb or wants to get into gardening. Nice house plants include spider plants for a traditional feel, a holiday cactus--their beautifully colored flowers will brighten up any new home--or a snake plant because their long leaves will work brilliantly in a modern looking home.
Flowers
Flowers will show you care. Choose some bright flowers, and if you have some money leftover, you could select a vase that will go nicely in the home, too.
Cushions
Cushions and soft furnishings are always welcome in a new home. Show you care by getting crafty and hand stitching them yourself if you have the time. Alternatively, go shopping in the soft furnishings section--you will be amazed by how many different varieties are available! There is always something there to please everyone.
Pictures
A tasteful picture will brighten up a bare wall. Make sure you know the mover's taste well if you want to make sure the picture will be displayed prominently and not resigned to the back of a dark closet.
Ornament
An ornament in china, crystal or metal can make a wonderful housewarming gift. Look around their home and you will be able to see what their current taste is and match it. Ornaments come in all different shapes and sizes, so you will be sure to find something the mover will be proud to place on their mantelpiece.
Mirrors
A mirror will brighten up any new living space. If it is placed strategically, it will make the space look bigger. It can also be used to enhance the focal point of the mover's new room, especially an eye-catching piece like the Vintage Belle Blue Mirror.